CeBER Centre for Business and Economics Research - CeBER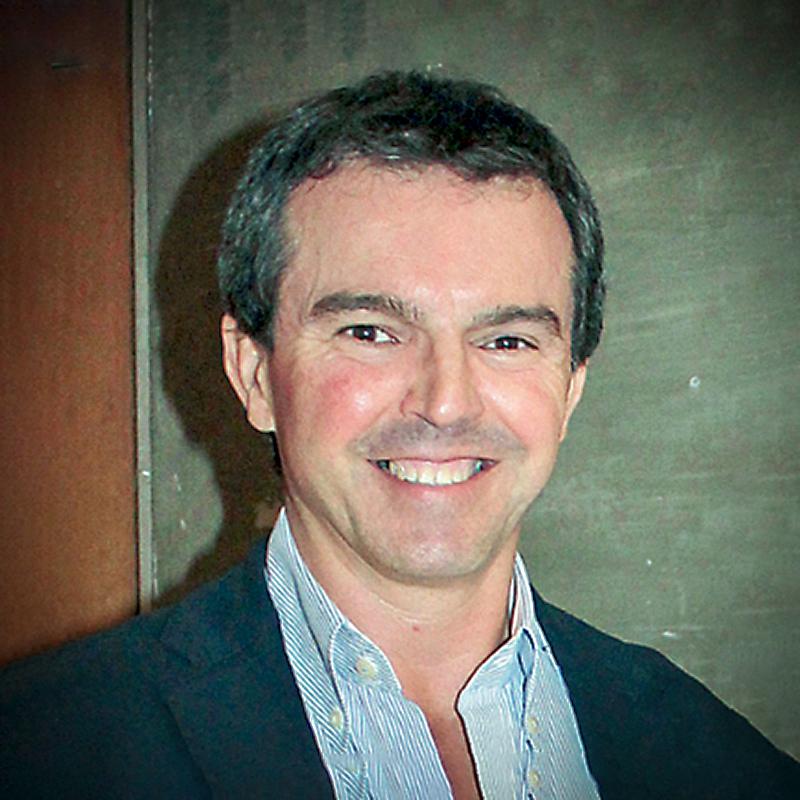 ---
Short bio
Arnaldo Coelho is a graduate of the Faculty of Economics, University of Coimbra, Master by the Institute of Business Administration of the University of Poitiers and holds a PhD in Business Management from the University of Barcelona. He is a professor of the Faculty of Economics, University of Coimbra and coordinates the Master and MBA in Marketing programs in this Faculty. Also acts as a consultant in the areas of Organization, Strategy and Marketing and develops work in the area of Corporate Social Responsibility.
It is also a researcher at NECE from the University of Beira Interior. He was a visiting professor for short periods in Caxias do Sul university and UECE in Fortaleza.
Publications include numerous articles in international scientific journals (European Journal the Marketing, Journal of Business Research, International Entrepreneurship and Management Journal, Journal of Management Development, among others), as well as editing of several books.
Supervision of PhD Students
(ongoing) Emotional intelligence and entrepeneurism
Business Management
(ongoing) The influence of human values and attitudes toward the money as background of intent to purchase
Business Management
(ongoing) The relationship between the customers's perceptions of CSR and brand performance
Business Management
(ongoing) Customer Experience in Health Tourism Marketing
Business Management
(ongoing) Analysis and perceptions of workers behaviour within the entrepreneurial social responsibility
Business Management
(2018) The impact of compensation and benefits management on hapiness and organizational commitment: the mediating role of the psychological contract
Business Management
(2018) Spirituality in the workplaceand its impact on the individual and organisational performance
Business Management
(2016) Determinants and consequences of love for a brand: an empirical study
Business Management
(2015) Corporate reputation: antecedents and impact on performance from a stakeholders perspective
Business Management
(2014) Antecedents and consequences of organizational creativity
Business Management
(2014) Exports performance and its antecedents: a study of exporting firmsin the South of Brazil
Business Management
(2014) Psychic distance and its effects on exports from Brazilian states
Business Management
(2013) Determinants of the involvement of Brazilian academics in the creation of spin-offs
Business Management
(2013) The impact of outsourcing on productivity: a study in the metropolitan area of Fortaleza, Ceará, Brazil
Business Management
(2013) Perceptions of corporate social responsibility and psychological capital as antecedents for commitment and performance
Business Management
(ongoing) The relationship between value co-creation and well-being: a holistic approach in light of transformative services research
Business Management
(ongoing) Social responsibility and social action practices in higher education institutions as a value perceived by the scientific community
Business Management
(ongoing) The Effect of Incidental Environmental Anchoring on Internal Reference Prices
Business Management
(ongoing) The Impact of Dynamic Abilities on Business Competitiveness: A Study on SMEs in Portugal
Business Management
(ongoing) Business Intelligence in Startups
Business Management
(ongoing) The impact of sustainability practices on organizational performance
Business Management
(ongoing) Strategic Alliances, Competitive Strategies and Performance: The Reality of Mozambican Companies
Business Management
Contacts
Address
Faculdade de Economia
Universidade de Coimbra
Av. Dias da Silva, 165
3004-512
Portugal