Research team of the University of Coimbra carries out project for the development of a self-healing system in metallic materials
23 january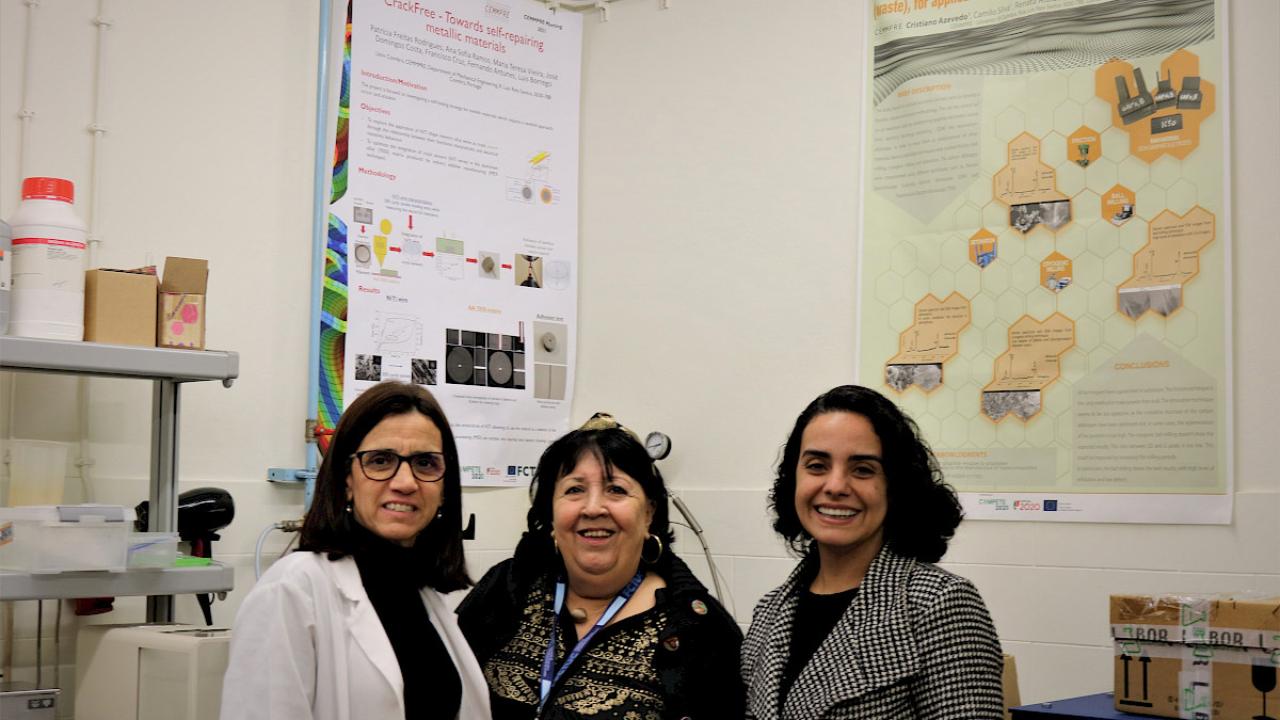 The project "CrackFree – For self-healing metallic materials" focused on the development of a metallic materials self-healing system to be used in areas such as aerospace, aeronautics and biomedicine, in order to reduce the damage caused by fatigue in metallic materials and to avoid the collapse of the system in which they are used.
The research team of the Mechanical Engineering Department (DEM) of the Faculty of Sciences and Technology of the University of Coimbra (FCTUC) worked for four years on the project, led by Ana Sofia Ramos, researcher at the Centre for Mechanical Engineering, Materials and Processes (CEMMPRE).
The system developed consists of a matrix material, specifically aeronautic aluminium alloy or austenitic stainless steel, a sensor and an actuator.
In this project, in order to incorporate sensors and actuators, the metallic matrix is produced by the additive material extrusion (MEX) process, developed from feedstock optimisation and filament production to the final component. Aeronautic aluminium alloy and austenitic stainless steel were used to produce test pieces of the matrix material using the MEX technique.
According to the FCTUC team, the use of this system can be applied to satellites, for instance, since maintenance is extremely difficult and performed remotely, as well as in car shock absorbers, which are components that undergo the most damage over time.
"Our study is the beginning of a long journey with real challenges to be overcome. The mechanisms and basic principles of metals self-healing are still unknown and our results are clearly considered an asset," concludes the project team, consisting of eight researchers from CEMMPRE. The CrackFree project received funding of around 214 thousand Euros from the Portuguese Foundation for Science and Technology (FCT).
--------------------
Original news article in Portuguese: Sara Machado | FCTUC
Abridged version in English: Diana Taborda