UC signs agreement with the Macao Polytechnic University
24 november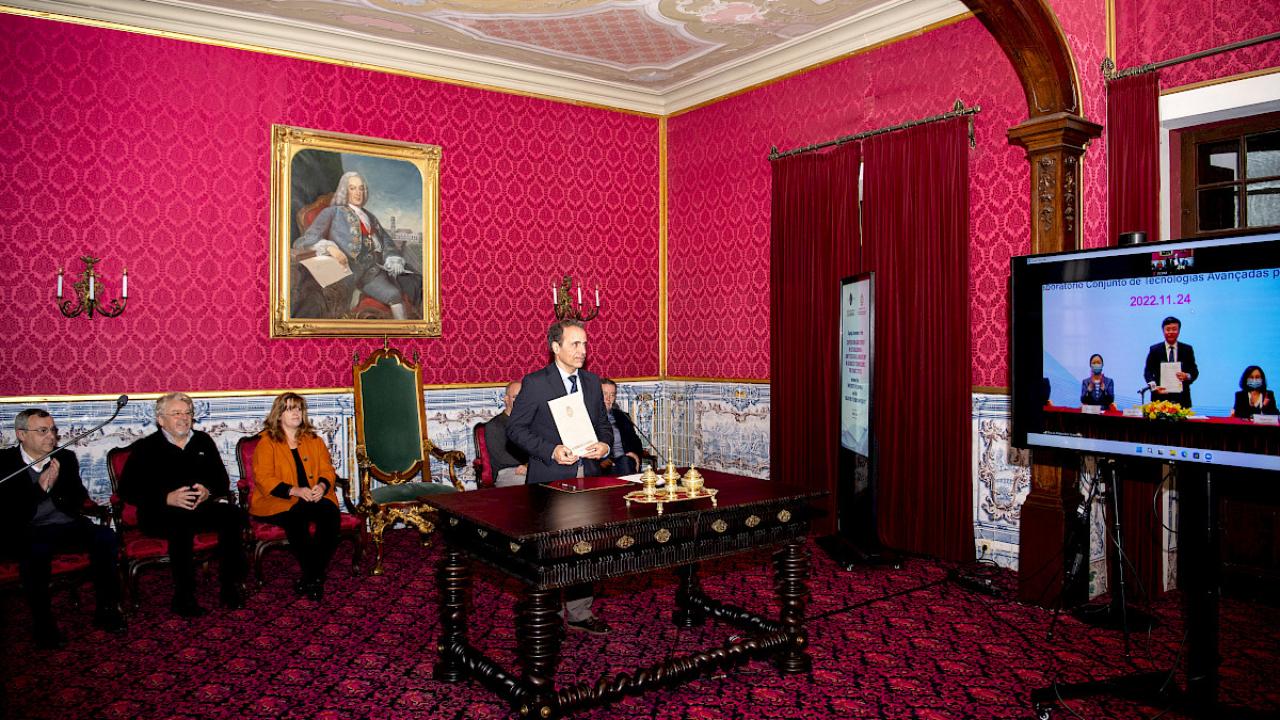 The University of Coimbra (UC) and the Macao Polytechnic University (MPU) signed a cooperation agreement today, the 24th of November, for the establishment of a joint laboratory in Computer Science. The agreement was signed by the Rector of the UC, Amílcar Falcão, and by the Rector of MPU, Im Sio Kei, in a ceremony held in a hybrid format, from the Senate Room.
The partnership sets out the terms for the establishment of the "MPU-UC Joint Research Laboratory in Advanced Technologies for Smart Cities", at MPU's Faculty of Applied Sciences, in Macao. The purpose of the laboratory is to carry out joint research projects in the areas of computing, artificial intelligence and information and communication technologies, with an impact on the development of smart cities - as well as promoting international academic partnerships between UC and MPU and supporting the training of young researchers from both institutions.
This agreement strengthens the growing collaboration between the University of Coimbra and the Polytechnic University of Macao in the field of Computer Science. Besides the recognition of the double degree of doctoral courses in Computer Science of both institutions, faculty and researchers of the Department of Informatics Engineering of the Faculty of Sciences and Technology of the UC (DEI-FCTUC) have been collaborating in the training and advising of students of the MPU PhD programme and have carried out joint research projects.
The first joint project funded by the Science & Technology Development Fund of Macao has recently been approved, with approximately two million patacas (240 thousand euros): a project in the area of Communications in Smart Cities called "Research on Secure and Energy Efficient Physical Layer Techniques for B5G Dense Environments".
-----------
Original news article in Portuguese: Rui Marques Simões
English version: Diana Taborda