Research centre of the University of Coimbra hosts international congress to discuss innovation in psychology
28 march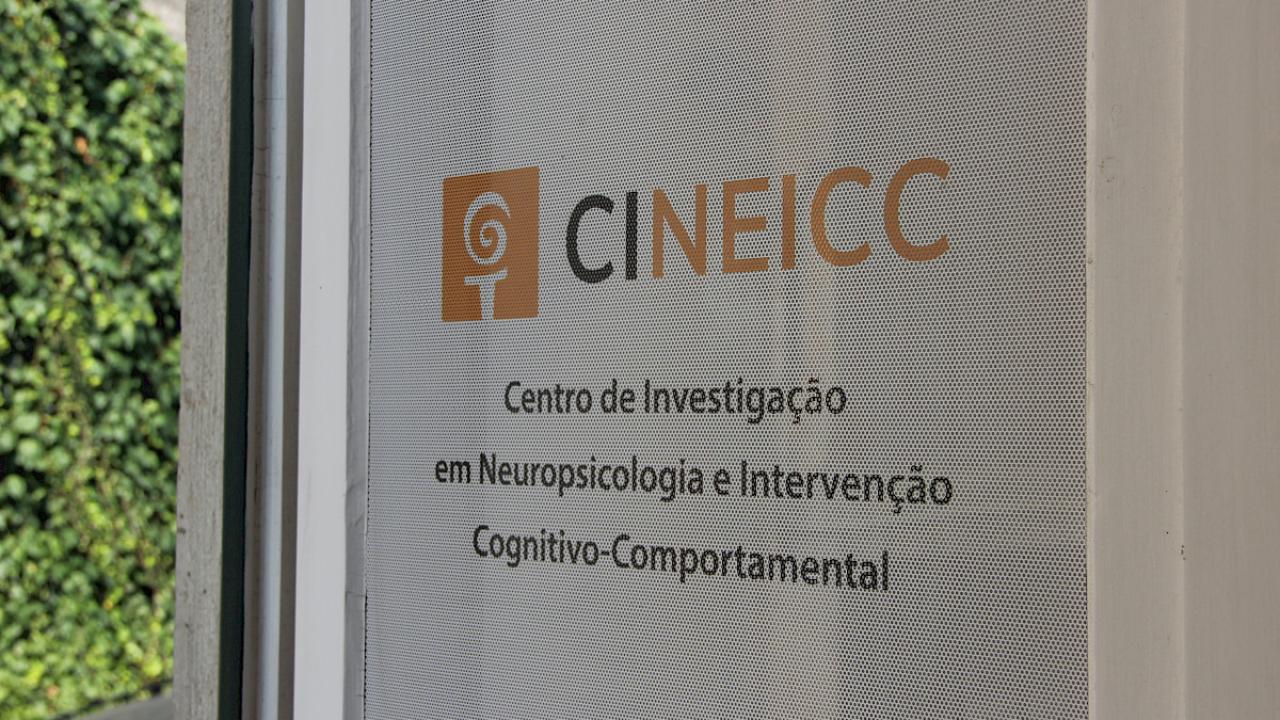 The Center for Research in Neuropsychology and Cognitive Behavioral Intervention (CINEICC) of the Faculty of Psychology and Educational Sciences - University of Coimbra (FPCEUC) will host the "4th CINEICC International Congress", between the 29th March and the 1st of April, at Campus III (Large Auditorium and Amphitheatres).
Focusing on the theme "Innovation in Basic and Applied Psychology", the event will address topics such as mental health, neuroscience, psychological assessment, personality and emotions, social and political psychology, child and adolescent development, forensic psychology and ageing. Maria Cristina Canavarro, UC professor and researcher and Coordinator of CINEICC, says that this meeting will be "a toll-free highway for science in the field of psychology. A strategic decision of the Centre to share, free of charge, the cutting-edge research carried out at CINEICC, together with the dissemination of the research conducted by national and international partners known for their expertise in the topics covered".
CINEICC is a research and technology development unit of the University of Coimbra "widely acknowledged for the excellence of its work, both at national and international level", Canavarro says. The scientific production of this UC R&D unit has been currently focusing on two domains: new accessible formats for brief psychological intervention and cognitive neuroscience.
In regard to more accessible formats for brief psychological intervention, CINEICC's research is working on the development of e-mental health tools (information and communication technologies applied to health promotion, namely mental health), such as the programmes "eBEfree", which addresses Binge Eating Disorder; "Be a Mom", to help prevent post-partum depression; and "iACTwithPain", aimed at the self-management of chronic pain.
More recently, the project " Emotion Detectives In-Out " came to life, based on the promising results of a group intervention programme for the treatment of emotional disorders in children, in order to evaluate the effectiveness of that programme in a blended format, i.e., with online and face-to-face sessions.
As for cognitive neuroscience, the Centre for Research in Neuropsychology and Cognitive Behavioural Intervention has strengthened its expertise in basic research (including brain mapping, the organisation of objects knowledge and recognition in the brain, and neural representation) and in applied research, including the study of neuroplasticity and neuromodulation in special needs populations. As an example, CINEICC currently hosts "ContentMAP" – the Portuguese project with the largest funding by the European Research Council in the area of psychology – which aims to improve mapping of object recognition in the brain. The results of this basic neuroscience research have led to the development of neuropsychological intervention programmes, such as "REMINDER", an ongoing project aimed at reducing the risk of dementia in people over 60 by promoting neuroplasticity. Another project that has just kicked off is the ERA CHAIR "CogBooster", funded by the European Commission, to foster FPCEUC as a centre of excellence in cognitive neuroscience research and teaching.
The "4th CINEICC International Congress" will be attended by over 500 people (among students, researchers and professionals in the field of psychology and related areas) and will feature lectures by renowned names in contemporary psychology, as Alessio Fracasso, Chris Irons, Christine Padesky, David Gillanders, James Kirby, Jessica Fish, Jorge Osma, Thomas Parsons or Todd Farchione.
More information about the event here.
--------------
Original news article in Portuguese: Catarina Ribeiro
English version: Diana Taborda