The University of Coimbra will receive 5 million euros to boost research in cognitive neuroscience and biomedical sciences
13 december, 2022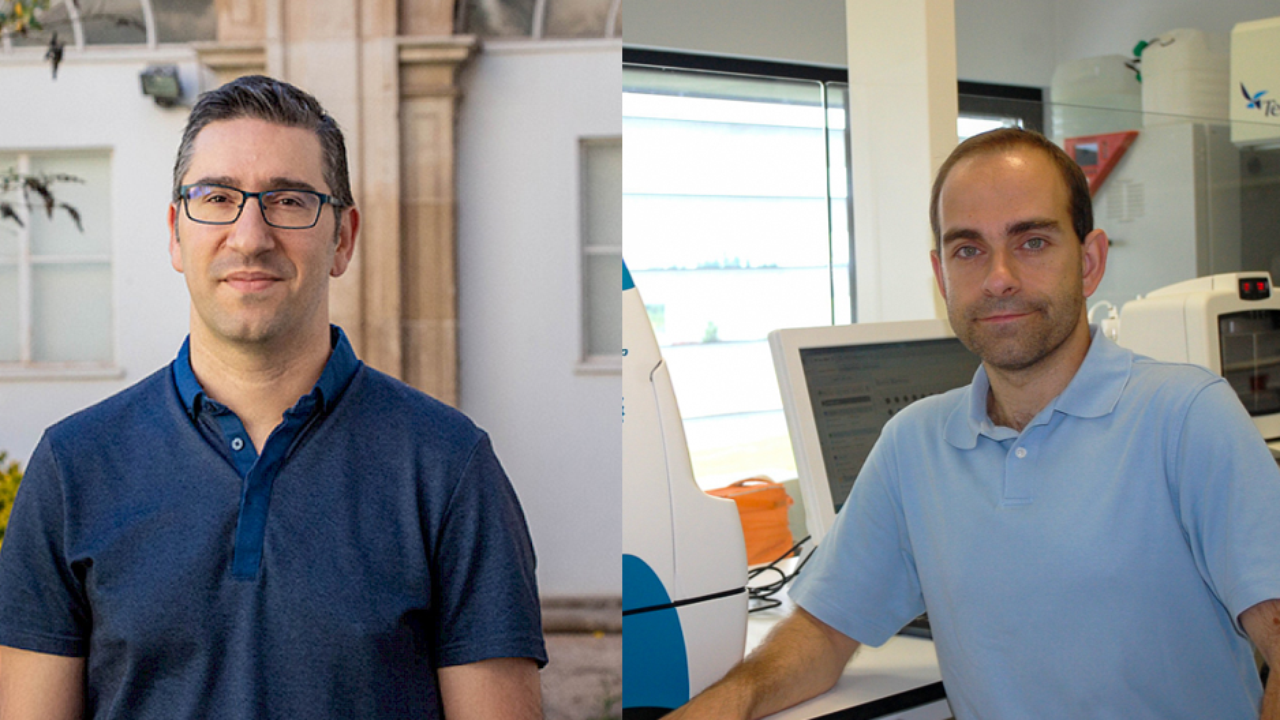 UC researchers Jorge Almeida (professor at the Faculty of Psychology and Educational Sciences-FPCEUC- and Director of the Proaction Lab) and Paulo Oliveira, Vice-President of the Centre for Neuroscience and Cell Biology (CNC-UC), have obtained 5 million euros (around 2.5 million for each funded project) to boost and upgrade research at the University of Coimbra in the fields of cognitive neuroscience and biomedical sciences.
The five-year projects are funded under the ERA Chair Actions, a European Commission funding mechanism that supports universities and research centres in attracting and retaining qualified human resources while at the same time enhancing research excellence in their fields.
Jorge Almeida will coordinate the ERA Chair "CogBooster", whose main goal is to "create and sustain an extremely strong research group in the area of Cognitive Neuroscience, which should also support the applied research currently carried out at FPCEUC, framing the innovation developed there in a strong fundamental science. Cognitive Neuroscience is an area of basic science (i.e., not applied) that studies how cognitive, social and emotional processes are implemented in the brain", explains the UC professor and researcher.
This project will have as leader (the "ERA Chair Holder") Alfonso Caramazza, professor at Harvard University, USA, "one of the most respected and cited researchers in the field of Psychology and Cognitive Science, who has published over 450 articles and book chapters, and has been awarded numerous prizes and distinctions, who has been contributing, in a central way, to the development of Cognitive Neuroscience and Psychology, namely in the psycholinguistic areas, semantic memory, mental representations and their organisation in the brain, and in the study of patients with neuronal lesions", highlights Jorge Almeida.
The "EXCELScIOR" project has also been funded as ERA Chair at the University of Coimbra. Coordinated by Paulo Oliveira, researcher and vice-president of the Centre for Neuroscience and Cell Biology of the University of Coimbra (CNC-UC), it aims to "leverage the scientific excellence and innovation potential of the University of Coimbra, starting with the Biomedical Sciences, through the development of the science of science area (also known as meta-science or meta-research)", explains the coordinator.
"Meta-research is the scientific field that studies science itself, seeking to increase the quality of scientific research while reducing the waste of resources on work that is not valid or reproducible. The concept translates into the optimisation of key elements of the scientific process, such as methods, reporting, dissemination and reproducibility. Meta-science also involves optimising the sharing of data and results, improving the use of methods (statistical, laboratory, computational and clinical), creating a research evaluation and reward culture aligned with a reliable scientific production and promoting Open Science", explains the UC researcher.
Paulo Oliveira further adds that the "ERA Chair Holder" of this project is John Ioannidis, a professor at Stanford University in the United States of America, "one of the world's leading authorities on meta-research and one of the most influential and cited researchers worldwide".
-----------------
Original news article in Portuguese: Catarina Ribeiro
Abridged version in English: Diana Taborda