University of Coimbra signed a Memorandum of Understanding with APIPM
18 february, 2019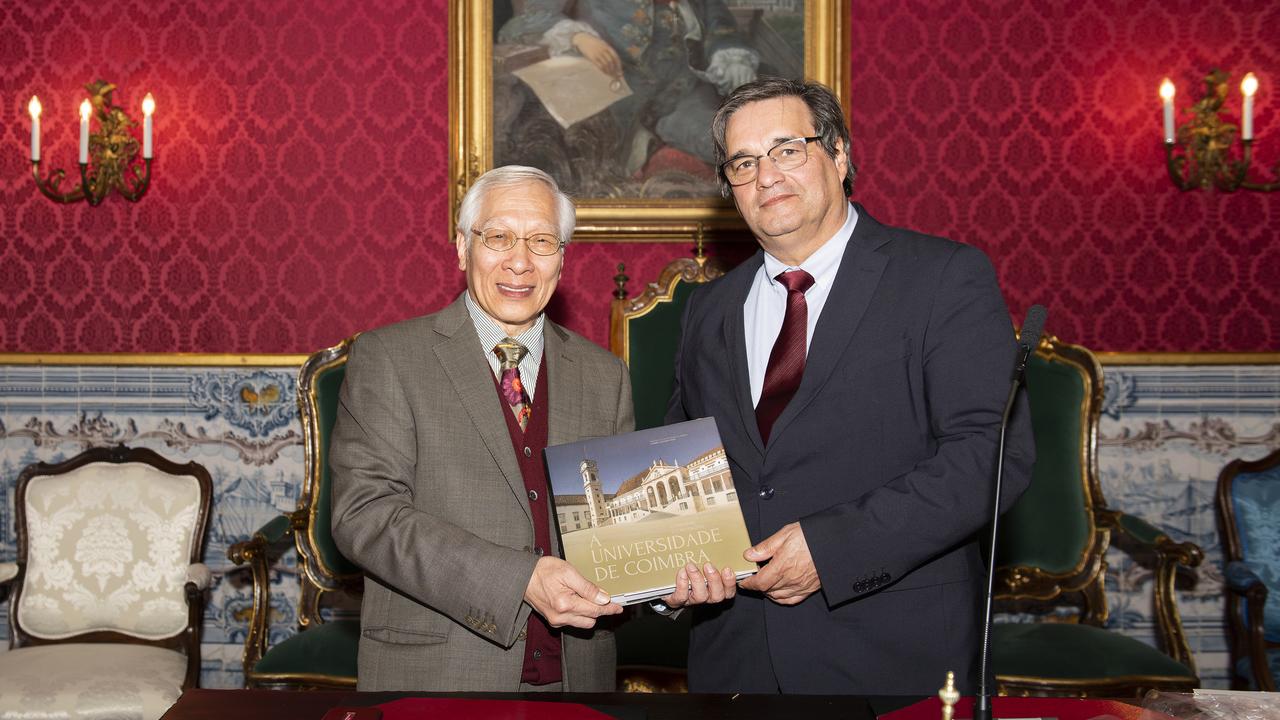 The University of Coimbra (UC) signed a Memorandum of Understanding with the Macao Academy Education Fund Society (APIPM).

The event took place on 15 February 2019 in the Senate Room of the Rectory of UC in the presence of the UC Vice-Rector, Joaquim Ramos de Carvalho, and the Chairman of the APIPM Board, Santos Chu.

APIPM is an association that was established in Macao in 1986, whose purpose is to support the training of talents from the Special Administrative Region of Macao. Over the last 30 years, APIPM has sponsored more than 2000 students and 400 bilingual jurists through grants and other financial support.

In line with the National Development Policy of the People's Republic of China "One Belt, One Road" and the role of Macao as a Platform for Economic and Trade Cooperation between China and the Portuguese-speaking Countries, APIMP intends to promote grants for Secondary Education students interested in taking Bachelor degree programs at UC, in accordance with the legislation in force in their respective countries and rules of international law.
Publication date: 18-02-2019