FPCE-UC hosts the 8th international Conference of Sociology and Social Work
20 november, 2019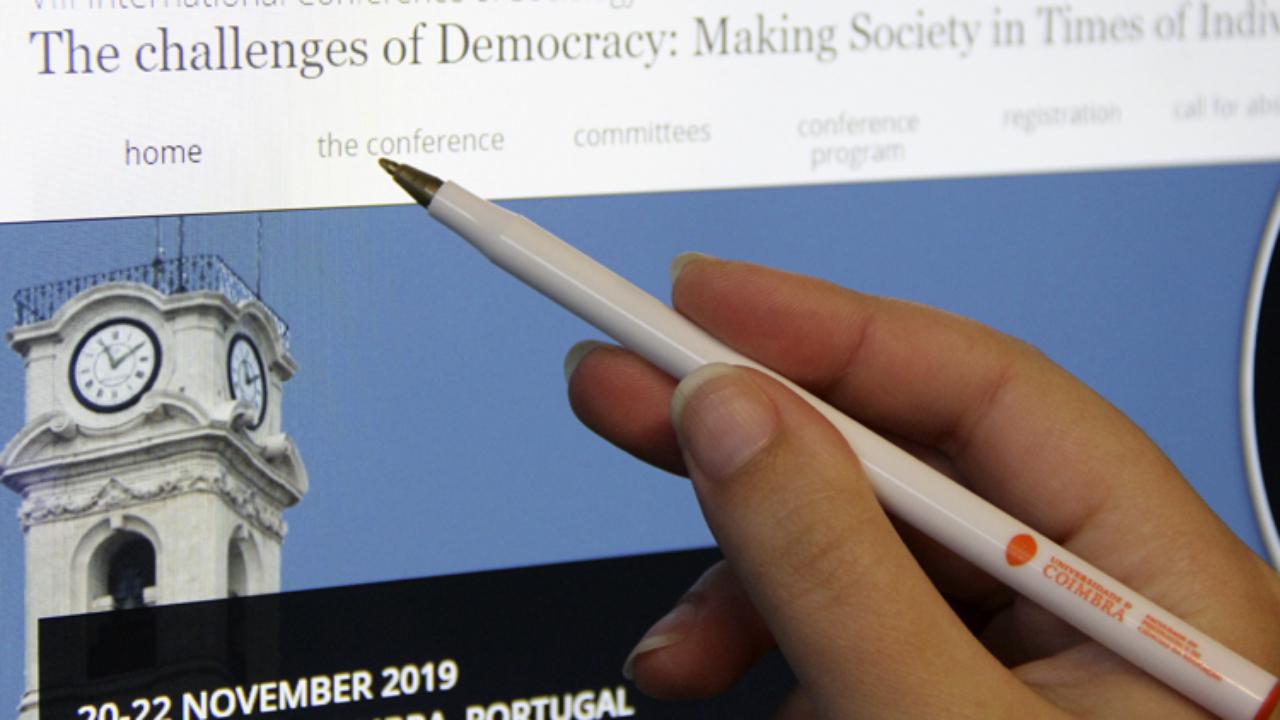 The Observation Unit on Citizenship and Social Intervention (OCIS) of the Faculty of Psychology and Educational Sciences of the UC (FPCE-UC) hosts the VIII International Conference of Sociology and Social Work from the 20th to the 22nd of November. The event gathers nationals and international experts such as Daniel Innerarity, Fernanda Rodrigues, Iain Ferguson or Rudi Roose, at the Amphitheatre of building 2 of the FPCE-UC.
With the theme "The challenges of Democracy: Making Society in Times of Individualization", the main goal of this international conference is to "rise the debate about the challenges that democratic societies face in the new social order", explains Clara Cruz Santos, Director of OCIS. "The event intends to focus on a critical perspective between academia and the community, as it involves in its analysis expert protection systems, sustainability and the groups that tend to come up as protective or demobilizing factors of social guarantees".
"The dialogue between Social Work and Sociology is crucial and this is one of the rare events that promote it", Clara Santos adds, reminding that this is the second time that Portugal hosts the International Conference of Sociology and Social Work, a biennial event.
The programme and more information about the conference are available here.
Original news article in Portuguese: Rui Marques Simões
Translation: Diana Taborda