Using Eucalyptus wood residues for wastewater treatment
4 march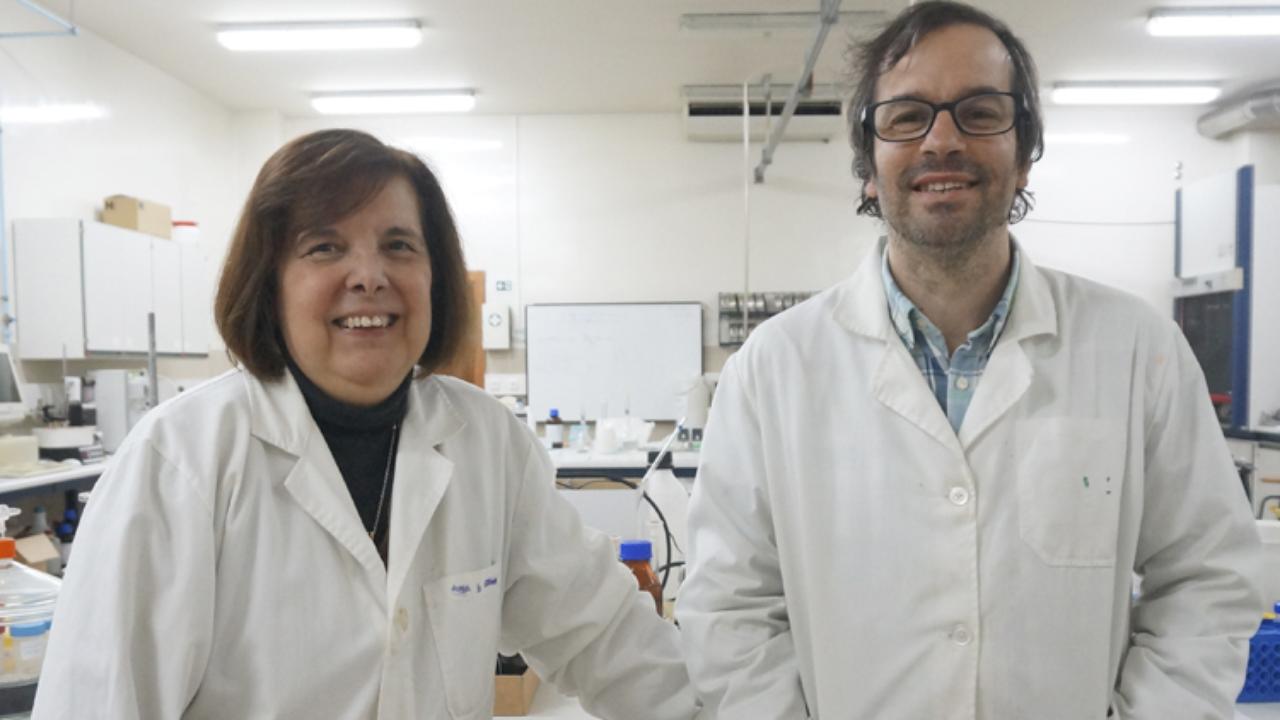 For the first time, a team of researchers from the Faculty of Science and Technology of the University of Coimbra (FCTUC) developed natural flocculants from eucalyptus wood waste for wastewater treatment.
Flocculation is an essential step in the traditional treatment of effluents, widely used in municipal or industrial wastewater treatment plants (WWTPs), and consists in the aggregation of small particles, forming flakes (particle clusters) that then allow the removal of contaminants . However, currently, the materials used to promote flocculation, the so-called flocculants, are of fossil (petroleum) origin, the most common ones based on polyacrylamides.
In addition to not being biodegradable, traditional flocculants have several disadvantages, making urgent the search for ecological approaches for the development of new flocculants existing in nature, especially based on natural by-products.
Considering the amount of eucalyptus waste that is produced annually as a result of the activity of the pulp industry in our country, the team led by Graça Rasteiro, from the Chemical Engineering Department of FCTUC, decided to bet on this by-product.
The research was carried out within the scope of the European project ECOFLOC, (PhD in European business environment | Marie Curie - People), and also involved the University of Leeds (United Kingdom) and a Swiss company specialized in recycling and wastewater treatment.
Using the transformation of materials extracted from eucalyptus residues, the researchers developed a set of cellulosic-based "eco-flocculants" with different characteristics that fit different applications.
"Our ecofriendly approach was to purify and modify these lignocellulosic residues to produce naturally-based polyelectrolytes (charged polymers) that promote flocculation. It was a complex process, because cellulose is not soluble, which is a major obstacle, because polyelectrolytes have to be soluble to act as flocculants. Therefore, we had to make extractions of the initial raw material which we optimized to be as mild as possible and several modifications so that the final product was soluble", explains Graça Rasteiro.
After overcoming this first challenge, the team, which also had as researcher José Gamelas, from the Chemical Process Engineering and Forest Products Research Centre (CIEPQPF), developed a wide range of natural, biodegradable flocculants, suitable for different applications beyond effluent treatment (the focus of this project), such as in the cosmetics or food industry. The products obtained were extensively characterized in terms of their chemical composition, structure and morphology.
Afterwards, the "eco-flocculants" were successfully tested, first on model effluents and later on real effluents supplied by a textile industry (Rosários 4) in Mira de Aire. «As intended, they allowed to increase colour and turbidity removal. Compared to the use of commercial polyacrylamides, the performances obtained using natural-based flocculants were as good or better than the traditional ones. In addition, we managed to reduce the chemical oxygen demand of effluents by up to 80%. This result represents a major advance compared to traditional flocculants (of fossil origin). We also carried out tests on oily effluents from oil presses, and the first results are promising. It should be noted that both effluents (dyes and oils) are very difficult to treat », claims the project coordinator.
The chemical oxygen deficiency is a parameter which allows to evaluate if the treated effluent meets the necessary conditions to be reused or discharged to aquatic environments.
In view of the good results obtained with the eucalyptus wood residues, the researchers decided to extend the investigation to wood from invasive species, namely acacia-mimosa wood, in the scope of another project, called MATIS. The flocculants developed are currently being tested.
Despite not having yet carried out an economic study, the FCTUC professor and researcher believes that the results of this project «can have very positive impacts, since it is an ecological approach not only for the treatment of effluents, but also for application in different activity. These cellulose-based flocculants have proved to be very promising alternatives to traditional oil-based agents ». If the industry so wishes, "eco-flocculants" will be able to enter the market in a relatively short period after undergoing pilot scale tests.
News article in Portuguese: Cristina Pinto
English version: Diana Taborda