"Destiiinations" | Climate, Energy and Mobility
2 march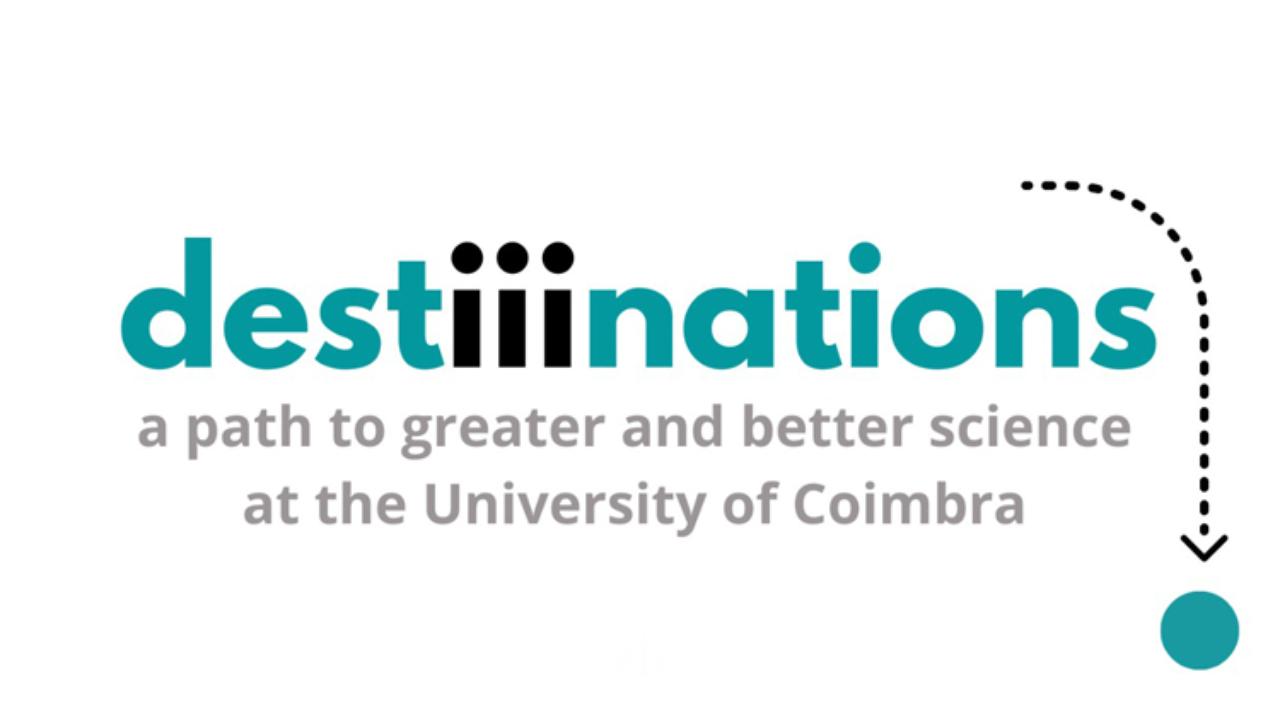 Registrations are open for another session of the Destiiinations initiative, dedicated to the Strategic Area "Climate, Energy and Mobility", taking place on the 4th March at 2:30 pm. The event is organized by the team for the strategic areas of the University of Coimbra, hosted at the Institute for Interdisciplinary Research. The session will be held online and in English, open to the research community of the University of Coimbra.
The fifth session of "Destiiinations" will focus on the Work Programme 2021-2022 for the "Climate, Energy and Mobility" Cluster of Pillar 2 - Global Challenges and European Industrial Competitiveness of Horizon Europe. As always, the event will feature presentations by the National Contact Points of the National Innovation Agency (ANI). In two presentations, the delegates for the areas of Energy and Mobility, Cristiana Leandro and Luís Maia, will announce the news and challenges of the new framework programme, and the financing opportunities that lie ahead for the areas of Energy and Mobility.
In addition to the dissemination of the next Work Programme, Luís Simões da Silva, Vice-Rector of the University of Coimbra for the areas of Innovation and Entrepreneurship will share his vast experience of coordination in international collaborative networks, thus challenging UC researchers to participate and to increasingly assume leadership roles in European consortia.
Check the event schedule here. You may register here.
Press release in Portuguese: IIIUC
English version: Diana Taborda