UC research team develops innovative aerogel for medical and pharmaceutical use
11 july, 2022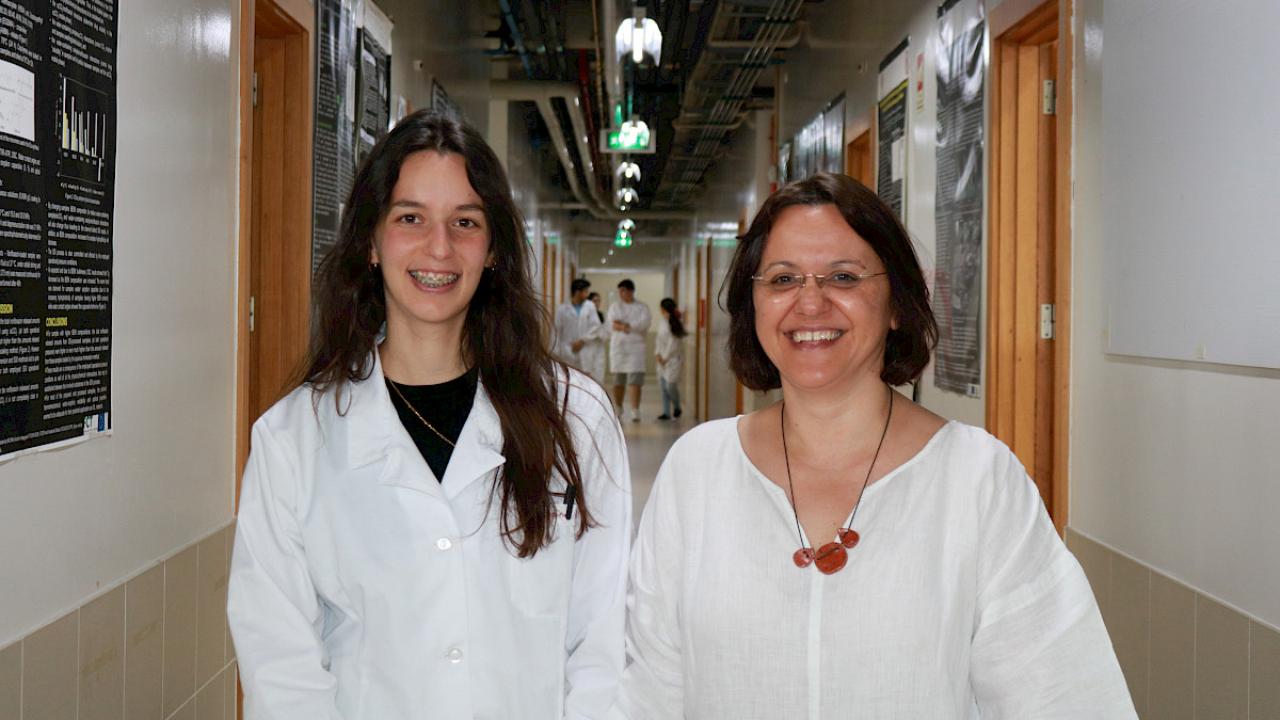 A team of researchers from the University of Coimbra (UC) has developed a new aerogel from natural polymers, for medical and pharmaceutical use, especially in regenerative medicine. The study has been published in the journal Materials Chemistry and Physics and was developed in the last four years at the The Chemical Process Engineering and Forest Products Research Centre (CIEPQPF – Faculty of Sciences and Technology of the University of Coimbra) in the framework of the "SterilAerogel", with a funding of 230,000 euros from the Portuguese Foundation for Science and Technology.
According to the project coordinator, Mara Braga, "SterilAerogel"'s main goal is to respond to a health problem "that is increasingly affecting the world population, especially the elderly - bone fractures and degenerative and inflammatory problems - by developing innovative aerogels based on natural polymers, ready to be used in tissue regeneration, as well as in bandages to treat wounds".
The project's major innovation is in the "technique used for processing the natural polymer. Biopolymers are characterized by high biocompatibility for use in living organisms, but they require a rigorous sterilization process, ensuring that the physicochemical and structural properties are not lost, i.e., that they do not degrade in the sterilization process," says the FCTUC researcher.
"By using supercritical fluid technology for aerogel preparation and sterilisation, we ensure biocompatibility by interacting with the body without causing major side effects compared to synthetics and organic solvent residues from its processing," adds Braga.
To verify the effectiveness of the technology, several tests were carried out, with the
collaboration of the Centre for Neuroscience and Cellular Biology of the UC (CNC)
In order for this new, completely natural aerogel and without chemical residues to be used in the health area, further studies are still needed, namely to increase the scale of the experiments and determine the shelf life of the final product, because, as it is a natural polymer, its durability is shorter than that of synthetic polymers, "we want to know if, after sterilisation, the aerogel guarantees six months' shelf life, which is the standard period for this type of product", explains Mara Braga.
Although the project focused on healthcare, the new aerogel has potential for other applications, for example as adsorbents for wastewater treatment. The scientific paper is available here.
--------------
Original news article in Portuguese: Cristina Pinto
Abridged version in English: Diana Taborda