Researcher of the University of Coimbra wins VISÃO / Águas de Portugal Green Award
7 june, 2022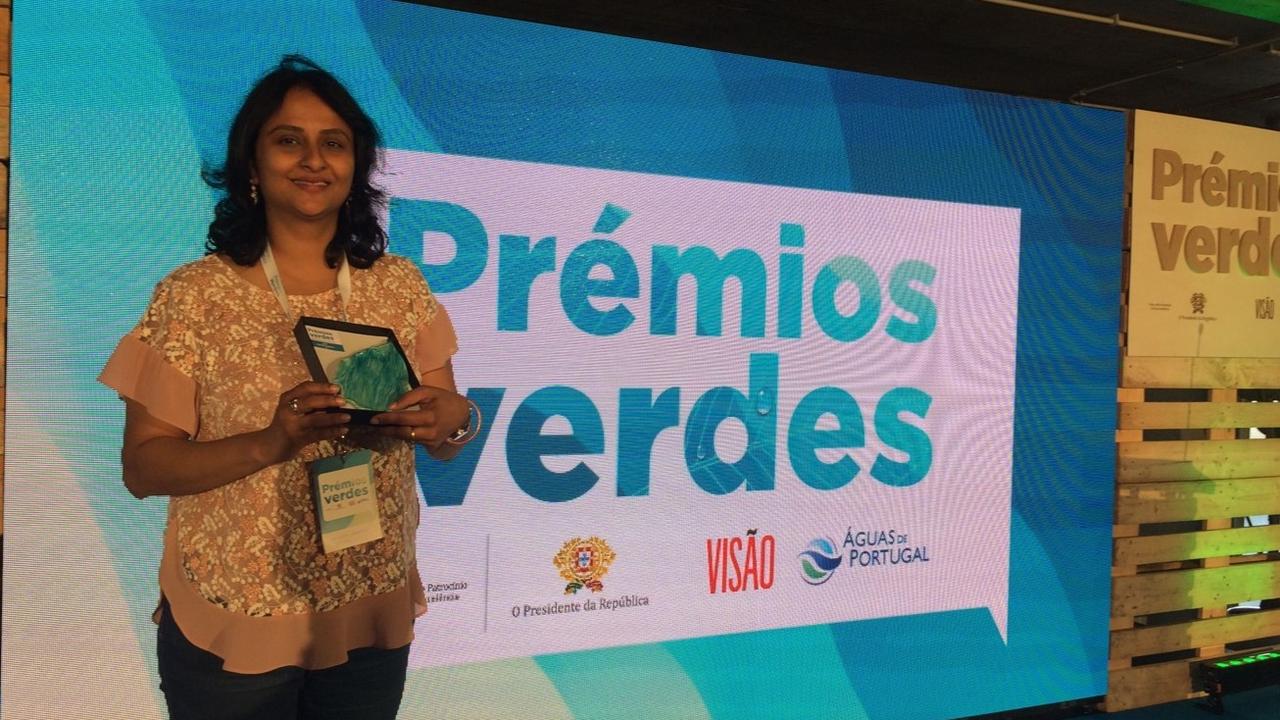 Seena Sahadevan, researcher at the Faculty of Sciences and Technology of the University of Coimbra (FCTUC) has been distinguished at the ceremony of the VISÃO / Águas de Portugal Green Awards, where she received a "Research Award". The prize is aimed at scientists who stand out in the area of sustainability and Environment.
The initiative, under the patronage of the President of the Portuguese Republic and promoted by VISÃO magazine and the Group Águas de Portugal aims to "acknowledge, disseminate, and award the good practices and excellence examples that stand out for their contribution to the environment and to a sustainable development in the current climate emergency"
Seena Sahadevan conducts ground-breaking work aimed at the conservation of freshwater environments, one of the most important ecosystems for sustaining life, and also one of the most threatened by anthropogenic pressure. The FCTUC researcher is currently focused on "understanding and analysing the impacts caused by plastics - especially nanoplastics (NPs) - on the functioning of freshwater ecosystems.
The researcher was distinguished for the "excellence in identifying the impacts caused by NPs on both aquatic hyphomycetes and invertebrates". The research conducted by Seena Sahadevan showed that the nanoplastics "had an impact on fungi decomposition capacity, reproduction and abundance, as well as causing visible lethargy in invertebrates fed on leaves exposed to the NPs, confirming their toxicity".
---------------
Original news article in Portuguese: Cristina Pinto
Abridged version in English: Diana Taborda