Best international students receive UC merit scholarships
5 february, 2019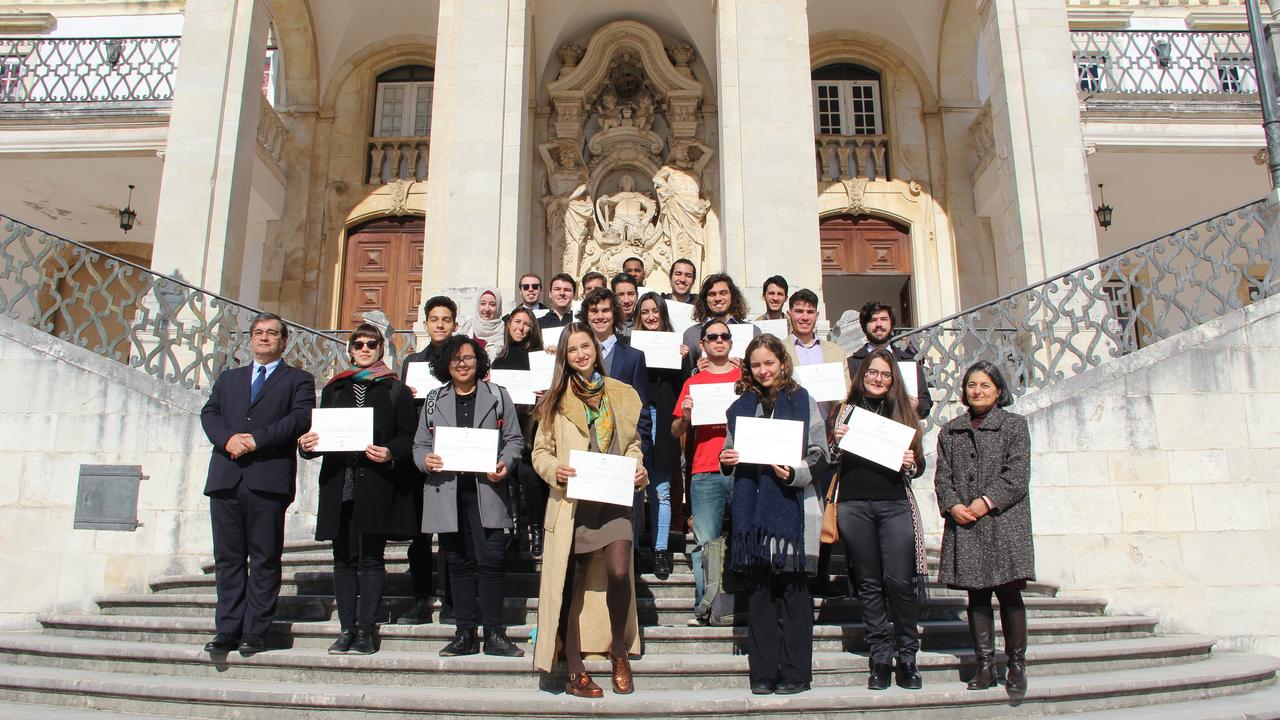 2019 marks the second edition of the Merit Scholarship Programme for International Students of the University of Coimbra (UC). This academic year, 40 scholarships were awarded to undergraduate international students with the best grade of admission and best average grade in their degree programme.
"I've always dreamed high. And to reach big dreams, I knew I had to make big things. In order to be the best, I had to do my best. Or at least, try", says Gabriel Pinheiro, who came from Brazil to UC to study at the Faculty of Sciences and Technology. He was one of the forty international winning students to receive the award from the Vice-Rector for Education, Madalena Alarcão, and the Vice-Rector for Internationalisation, Joaquim Ramos de Carvalho. "Coimbra and Portugal were a dream to me and thanks to this scholarship I can be here today", adds Gabriel Pinheiro.
"I thank the University of Coimbra for having received me with open arms and to all the people who were always on my side and who have given me strength to do my best and not give up", said Dania Shriki, a Syrian winning student of the Faculty of Pharmacy. "It was with this spirit that I have managed to finish this year successfully", added Dania.
It was like this that both students took the floor during the public ceremony of award of the scholarships organised by UC.
"We're very proud of the students and we believe that these scholarships are an incentive for their academic success", underlined the Vice-Rector Joaquim Ramos de Carvalho.
Learn more about these scholarships here.
News article: Marta Costa and Karine Paniza
Translation: Rita Maia
Publication date: 05-02-2019