The University of Coimbra and the British Embassy promote Forum for Healthy Ageing
30 march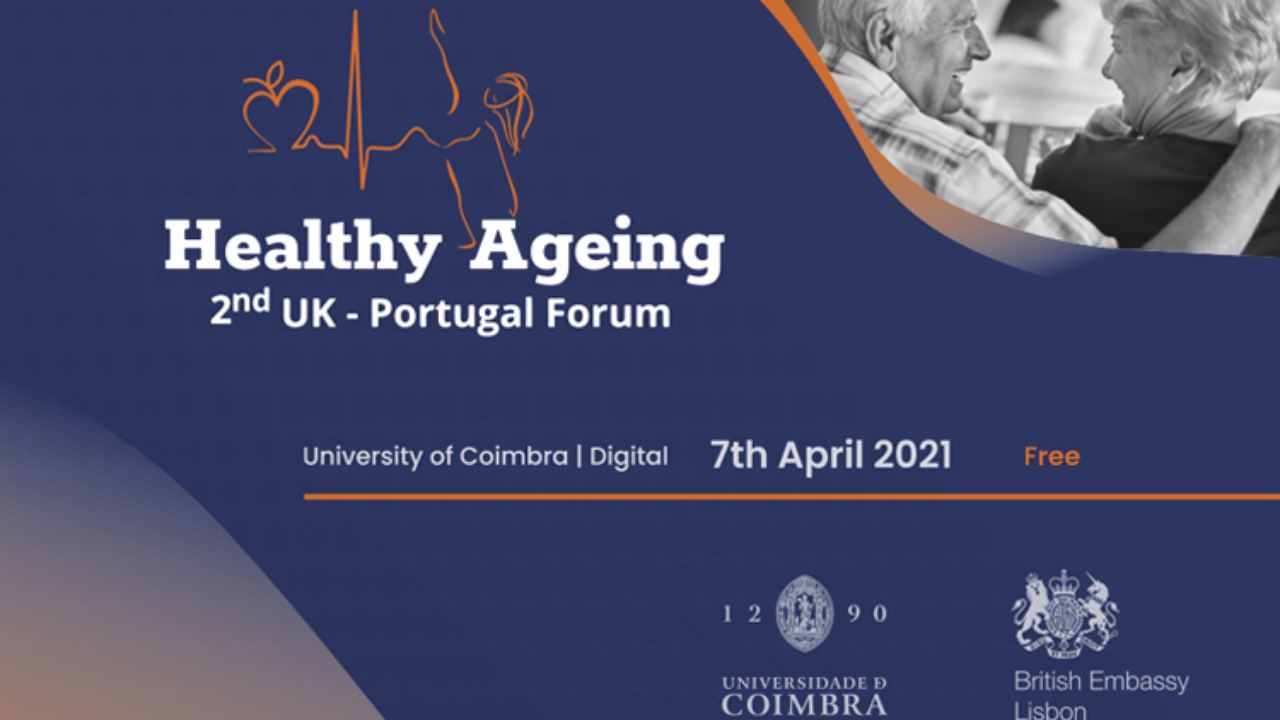 2nd UK - Portugal Healthy Ageing Forum
Venue: University of Coimbra| Digital
Date: 7th April 2021
Objectives: The main goal of this initiative will be to bring together policy-makers, researchers and businesses to discuss the impacts of an ageing society and promote the exchange of best practices in public Health policy, innovation and business in both countries, which enjoy a longstanding bilateral collaboration.
The issue of an ageing society is one of the UK's Grand Challenges and a priority of the Industrial Strategy. Likewise, ageing is also a major strategic challenge for Portugal, threatening economic growth, provision of pensions, public health and social care services. The country's National Statistics Institute estimates that the national population may drop from 10.5 million to 6.3 million by 2060, and that the ageing index will become one of the highest in Europe.
The launch of a National Strategy for Active and Healthy Ageing (2017-2025) was followed by plans for Portugal's Multidisciplinary Institute for Ageing – to be based in Coimbra – and opens up new opportunities for bilateral and transnational collaborations.
Core audience: Academia, Portuguese government; Research and Technology organisations; Healthcare and Life Sciences companies and associations representing healthcare professionals, care providers and citizens.
All info at https://www.uc.pt/en/iii/healthyageingforum