UC research team creates edible packaging from agri-food industry waste
26 april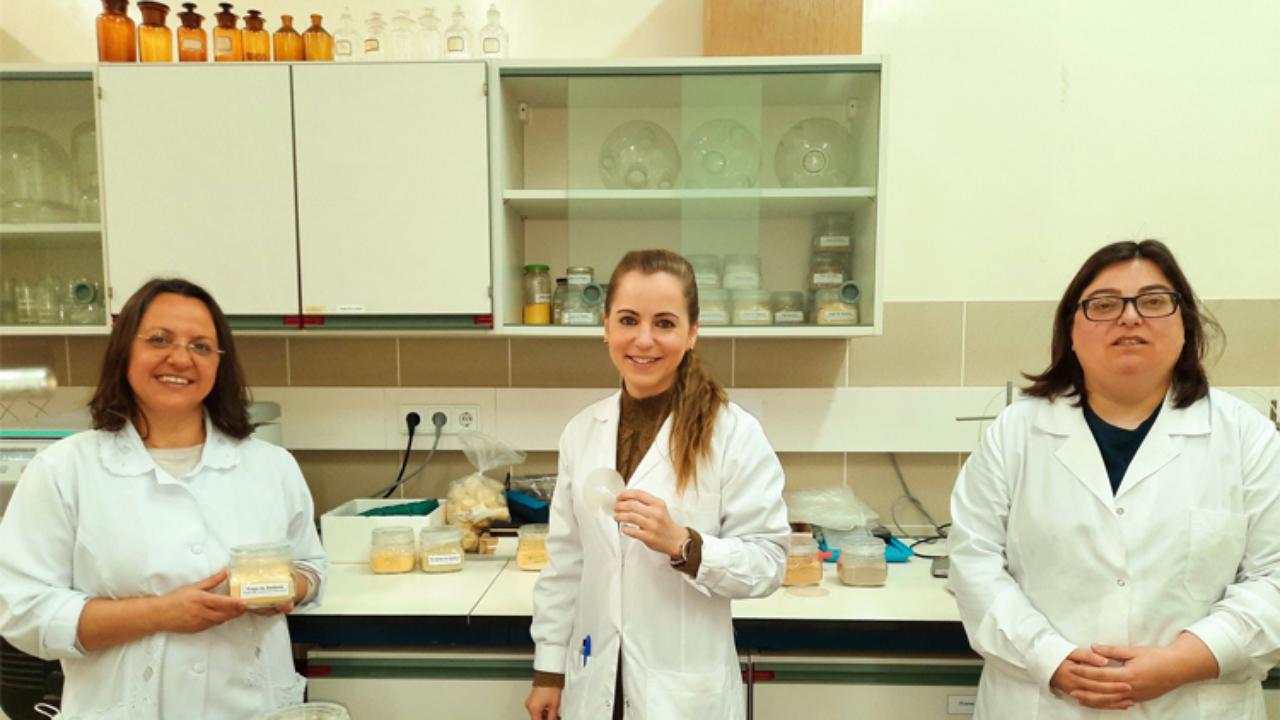 A team from the University of Coimbra (UC), in collaboration with the Coimbra Agriculture School (ESAC), has developed a range of edible packaging from different waste products from agri-food and fishing industries, a sustainable alternative to plastic.
These edible packages are biodegradable films obtained from the waste of different foods, namely potato and quince peelings, fruit which does not meet standardised characteristics and crustacean shells, which, besides coating the food and extending their shelf-life in the supermarket, can also be eaten.
The packages developed by researchers Marisa Gaspar, Mara Braga and Patrícia Almeida Coimbra, from the Chemical Process Engineering and Forest Products Research Centre (CIEPQPF) of the Faculty of Sciences and Technology of the University of Coimbra (FCTUC), were designed essentially to coat fruit, vegetables and cheese, incorporating bioactive/nutraceutical compounds in its matrix, such as antioxidants and probiotics, with potential health benefits.
Started in 2018 under the "MultiBiorefinery" project funded by COMPETE 2020, this research was recently awarded a prize of 20,000 euros by the programme "Projetos Semente de Investigação Interdisciplinar - Santander UC" (Seed Projects of Interdisciplinary Research - Santander UC), awarded to multidisciplinary teams led by young researchers at the University of Coimbra. It also received an award in the LL2FRESH ideas competition, which aims to search for new packaging solutions, food treatment methods and state-of-the-art additives.
In the scope of this project, a scientific paper was published in the journal Food Packaging and Shelf Life, available here.
(Abridged version from the orinal Press Release in Portuguese by Cristina Pinto)