UC scientists develop solution to enable conventional auscultation in Covid-19 patients
15 december, 2020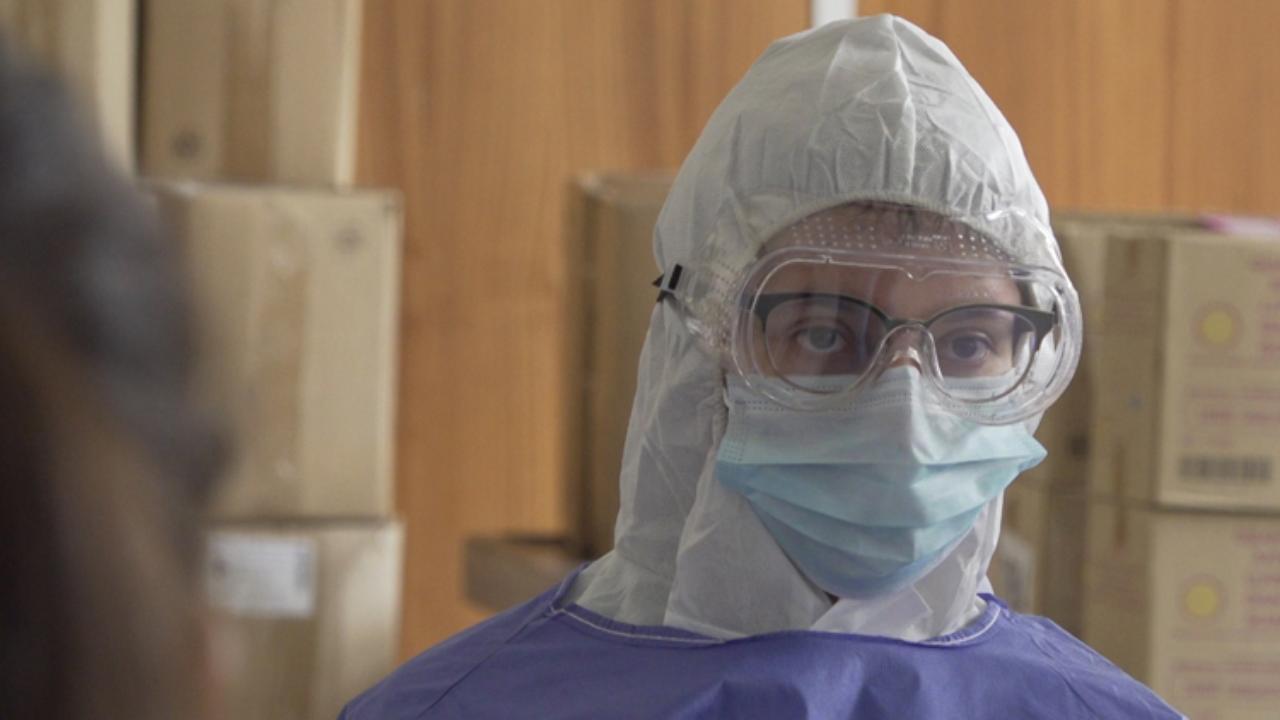 The stethoscope is an essential tool in medical practice. However, in the face of the Covid-19 pandemic, doctors, especially Pulmonologists and Internists, were forced to abandon this means of diagnosis, due to the individual protection measures required by health professionals and the demand of a safe distance from infected patients in order to avoid the risk of contagion.
The impossibility of using the stethoscope creates difficulties in the diagnosis and proper evaluation of patients with Covid-19 and requires the use of other more expensive diagnostic methods, such as X-rays or ultrasounds.
This major obstacle has just been overcome thanks to a technological solution developed by a team of scientists from the Faculty of Sciences and Technology of the University of Coimbra (FCTUC), in partnership with Doctors Carlos Robalo Cordeiro and Tiago Alfaro, from the Pneumology Service of Coimbra Hospital and University Centre (CHUC).
Basically, the scientists developed a software solution that allows the remote connection between the stethoscope placed on the patient and the doctor, using an android phone, a commercial electronic stethoscope and a headset. The connection can be made by cable or bluetooth.
"It is a very simple engineering solution, but it solves a major operational problem that doctors face, allowing to restore the use of an essential diagnostic and prognostic tool", calim the authors of this solution, Henrique Madeira, João Santos and Paulo de Carvalho , from the Centre for Informatics and Systems of the University of Coimbra (CISUC).
"With pulmonary auscultation, characteristic sounds of different bronchopulmonary clinical situations can be heard and distinguished. With this solution, it will be possible to get this useful information remotely and allow a sustained therapeutic position to be taken", highlights the Pulmonologist Carlos Robalo Cordeiro.
This technology will be made available free of charge to the entire international medical community. To do so, simply download the "SafeSteth" application from the Google Play Store and purchase a Littmann electronic stethoscope, whose commercial value varies between 200 and 300 euros.
The researchers will also make source code (software) publicly available, so that other scientists can contribute to improving and / or extending the functionality of the solution now developed.
This technology was created as part of the research project "Lung @ ICU - Advanced tools for diagnosis and prognosis in pneumology @ Intensive Care", funded by the Foundation for Science and Technology (FCT), focused on the development of an integrated set of tools of diagnosis and prognosis based on Artificial Intelligence (AI), in the scope of remote auscultation of chest sounds and electrical impedance tomography (EIT).
This project aims to respond to three major challenges faced in current hospital environments to combat pandemic diseases: difficulties in the diagnosis and proper assessment of patients with Covid-19, shortage of professionals trained in pneumology and intensive care units (ICU) and the need to decide the support tools suitable for the diagnosis and accurate prognosis of the evolution of the disease.
Original source in Portuguese: Cristina Pinto