University of Coimbra launches the digital tool "Heritage & Culture Helix"
18 november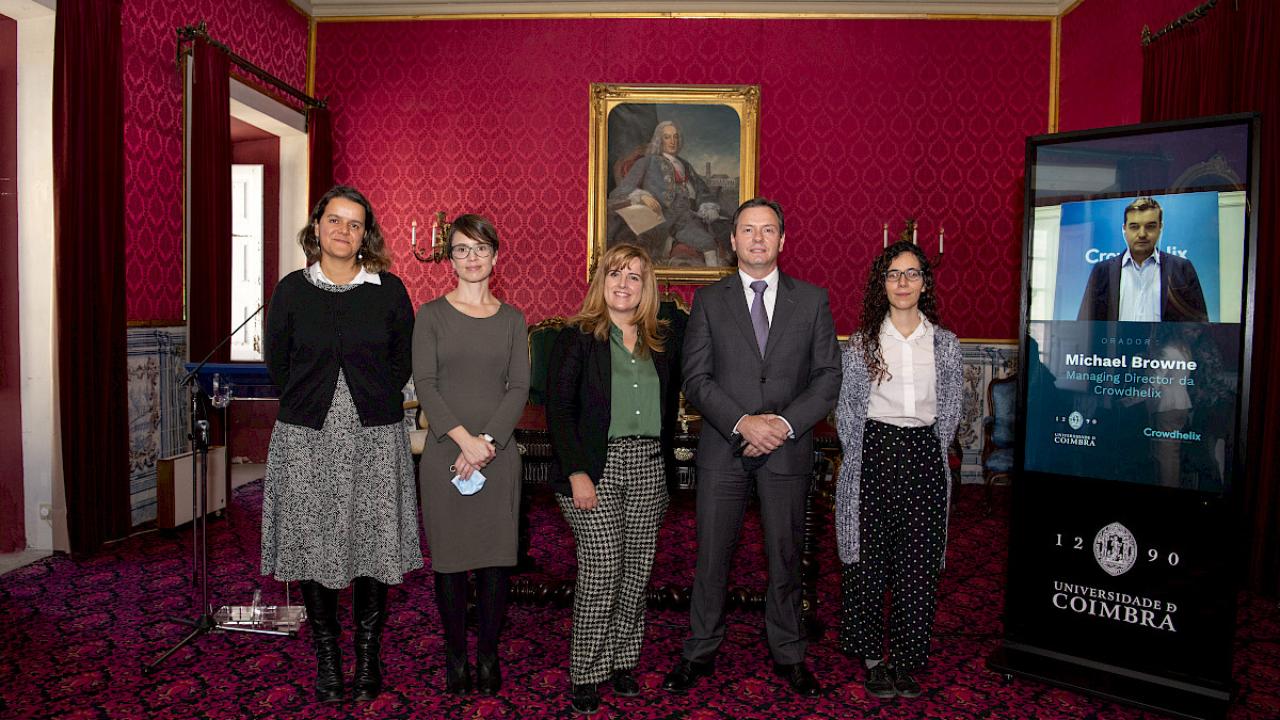 The University of Coimbra (UC) has launched the "Heritage & Culture Helix", a digital tool fostered by the UC that aims to aggregate and strengthen interdisciplinary and international research projects and teams in the areas of heritage and culture.
The digital group works on the Crowdhelix platform, that connects leading research institutions and innovative companies from all over the world, so that they can prepare and submit joint projects and applications to funding programmes.
The launch session took place today at Sala do Senado.
Heritage & Culture Helix" is promoted by the Institute of Interdisciplinary Research of the University of Coimbra (IIIUC). More info available at https://crowdhelix.com/helixes/heritage-culture.