EC2U new joint Master's degree – Sustainable Cities and Communities
9 june, 2022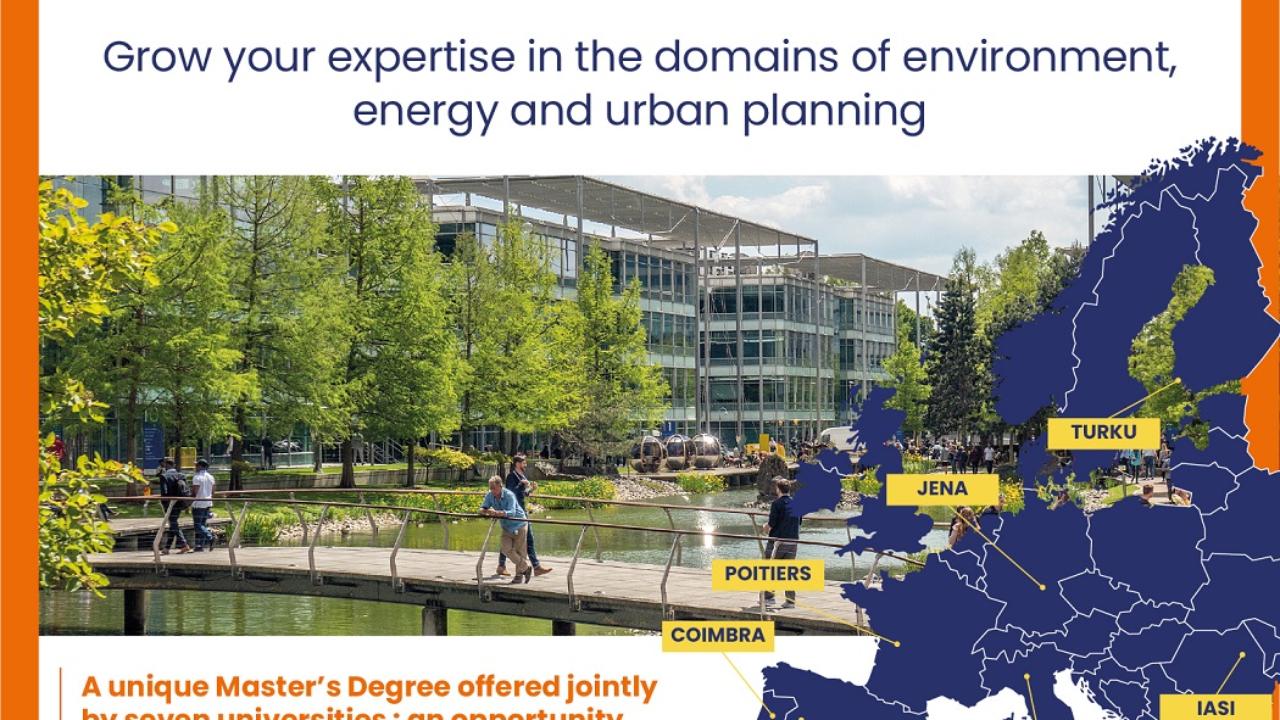 Next academic year, the University of Coimbra (UC), the University of Poitiers (France) and the University of Turku (Finland) will offer a new joint Master's degree in "Sustainable Cities and Communities".
Created in the framework of the EC2U Alliance - European Campus of University Cities, this is a two-year master's degree, taught in English, which aims to train future national and international professionals with diverse backgrounds, in the fields of environment, energy, urban planning and natural resources. This degree is aligned with professional practice and will ensure that students develop instrumental skills in analysis and synthesis, solving and planning. Graduates will launch their career with advanced knowledge in the field of sustainable cities and communities.
This Joint Master's Degree is tailored to students' needs and offers them the opportunity to personalise their learning path in an international environment (Students will be able to personalise their curriculum: they will choose their study plan in accordance with the course catalogue provided by the universities they'll be studying at).
The EC2U Campus provides students with the opportunity to study abroad, develop multicultural experiences, and expand their professional network. Over the course of their learning journey, students will have the opportunity to study in up to 4 of the 7 EC2U universities.
Applications open until the 15th of July: https://inforestudante.uc.pt/nonio/security/login.do
More info: https://ec2u.eu/ec2u-master-programmes/sustainable-cities-and-communities/