Academic Orchestra of the University of Coimbra at the European Student Orchestra Festival
27 june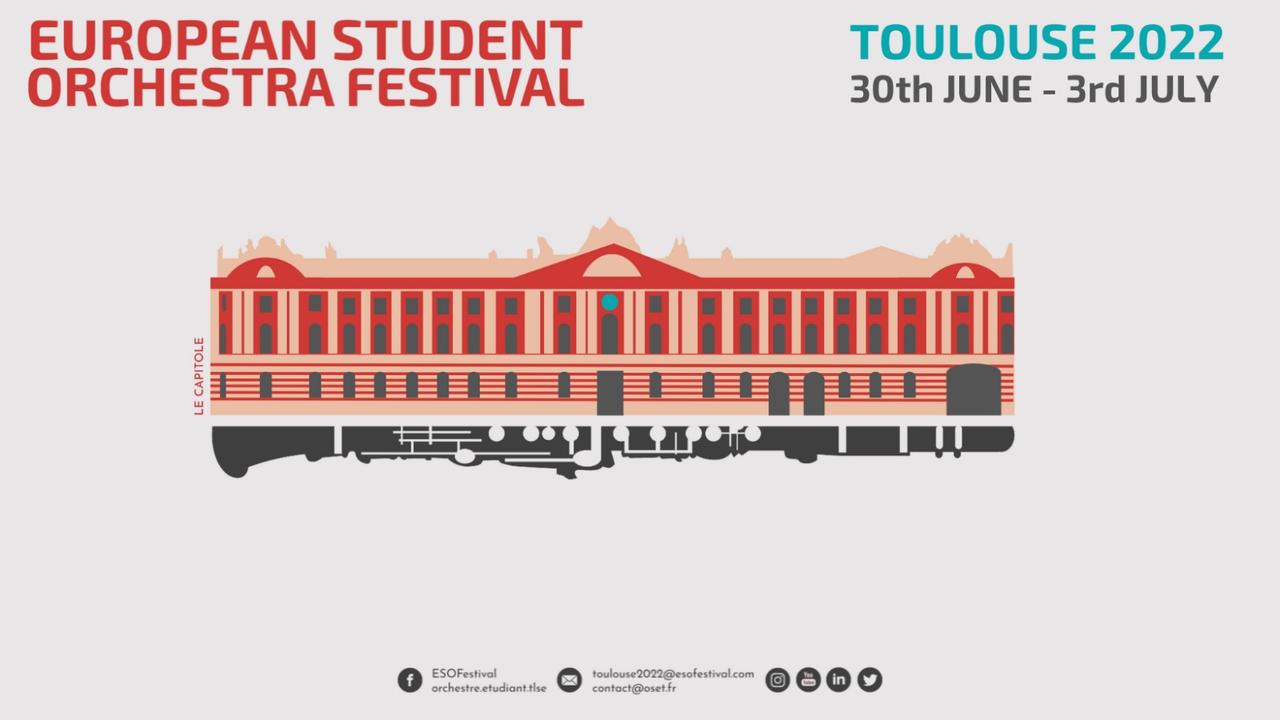 The Academic Orchestra of the University of Coimbra (OAUC) will perform at the European Student Orchestra Festival (ESOF), taking place from the 30th June to the 3rd July. The event will gather concerts of nine university orchestras from all over Europe.
OAUC will perform pieces by Joly Braga Santos, Frederico de Freitas, David de Souza and Francisco Lacerda, on the 1st of July at 8 pm, at the Auditorium Saint-Pierre des Cuisines, in Toulouse (France).
The Academic Orchestra of the UC was founded in 2016 as the result of a partnership between "Tuna Académica" and the Rectory of the UC. Its main objective is to provide students, alumni, faculty, staff and prospective students of the University of Coimbra and other Coimbra higher education institutions a space for the performance of classical music.
Check the full programme here: http://www.esofestival.com/esof-22_toulouse/
Academic Orchestra of the University of Coimbra