The University of Coimbra joins efforts to support Ukraine war victims
3 march, 2022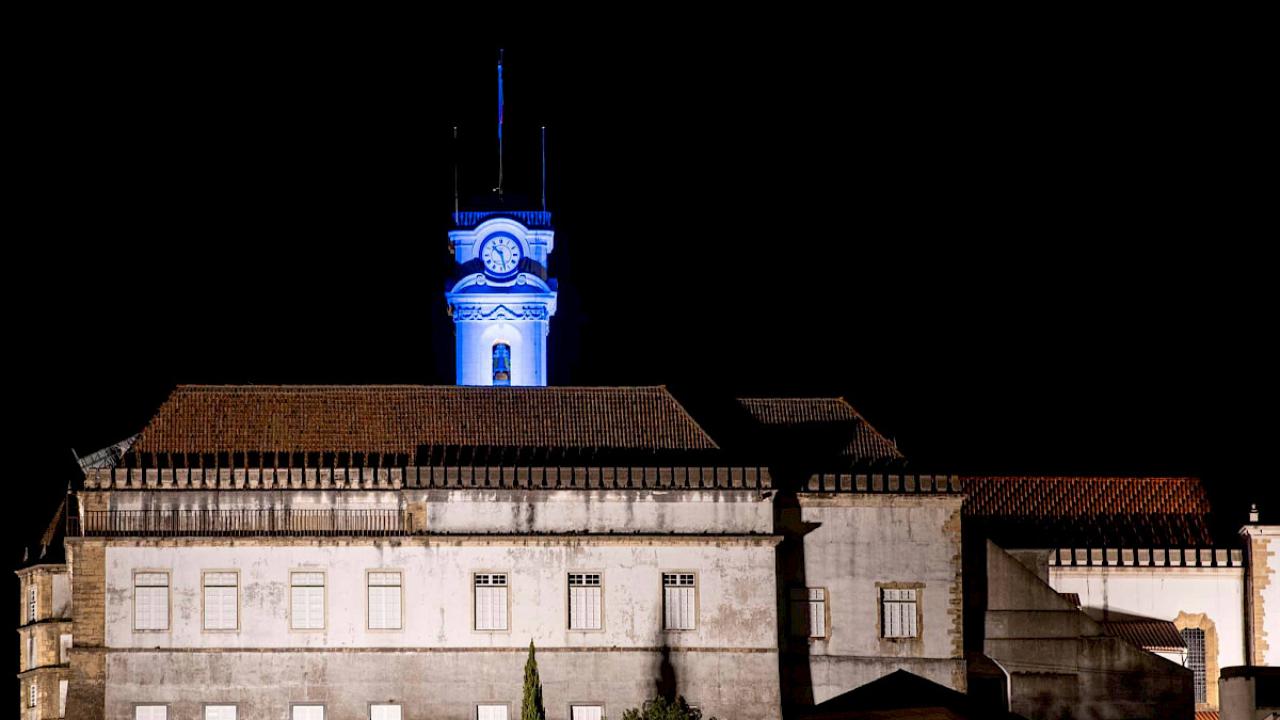 The University of Coimbra (UC) intends to support the victims of the war in Ukraine. Thus, it is joining two collaborative initiatives to collect financial donations to support displaced persons and refugees from the war, and reiterates its willingness to host Ukrainian students and researchers, within the legal framework defined by the Government of Portugal.
The UC has joined two campaigns to collect donations to support the sheltering of refugees in Romania and Moldova, two of Ukraine's neighbouring countries. One of the initiatives is promoted by the EC2U alliance (European Campus of City-Universities), a consortium made up of the University of Coimbra and six other European counterparts, and is centred on the University of Iasi, a city in north-eastern Romania (about 160 km from the Ukrainian border). Donations can be sent to the joint account with IBAN RO76BRDE240SV78361832400 (Beneficiary: Fundația Alumni - Universitatea Alexandru Ioan Cuza din Iasi; Tax Identification Number: 21591880; Bank: BRD - Groupe Société Générale; SWIFT: BRDEROBU; BIC: BRDE).
The other campaign is organised by the UC together with the Embassy of Moldova in Portugal, a country which shares about 900 km of border with southwestern Ukraine and which - like neighbouring Romania - has received large waves of refugees from Ukraine. Donations in euros can be made to IBAN MD14NBPBBP144121A01344QI (Beneficiary: Ministry of Finance of the Republic of Moldova - State Treasury; Tax Identification Number: 1006601000037; Bank: National Bank of Moldova; SWIFT: NBMDMD2X). For further information - or to obtain bank transfer references in Lei or Dollars -, interested parties should contact the International Relations Unit of the UC: dri@uc.pt.
In addition to these two initiatives, the University of Coimbra is available to the Government of Portugal to welcome with dignity students and researchers who are war refugees from Ukraine, as stated by the Rector, Amílcar Falcão, in his speech at the commemoration ceremony of the Day of the University, on the 1st of March. In this context, the Refugee Support Fund may be activated, a Fund that the UC activates whenever necessary, in similar situations. "I appeal to the generosity of the entire academic community and Alumni in order to support the Ukrainian people and, in particular, the innocent victims, who are always those who suffer most in these circumstances. We will be here for whatever is needed," stated the Rector.
"In the dark moment we are living, the UC -in accordance with its humanist tradition - in addition to welcoming Ukrainian students and researchers, in close coordination with the national authorities, also engages the academic community and Alumni in supporting credible and relevant official international initiatives. We will always stand up for the values of freedom and respect for human rights", adds the UC Vice-Rector for External Relations and Alumni, João Nuno Calvão da Silva.