"Student Hub", the UC innovative space for students
12 october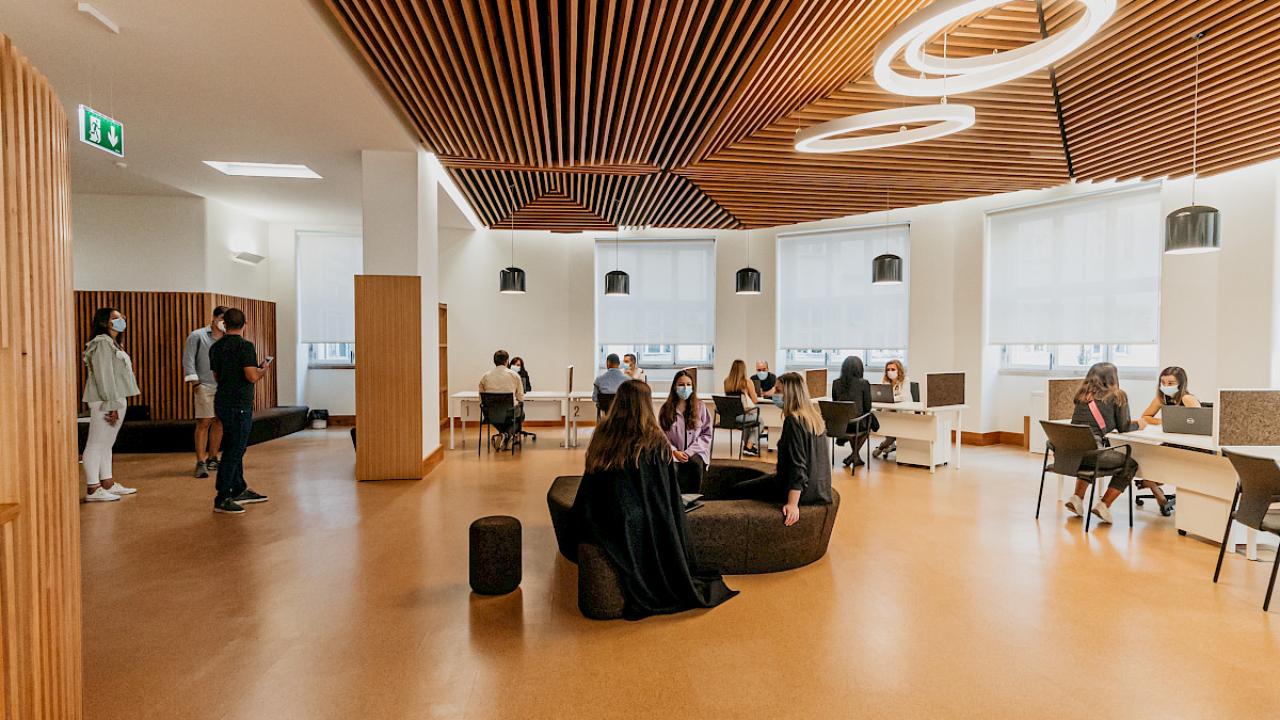 Tomorrow at 3pm the University of Coimbra will host the inauguration ceremony of the Student Hub, an innovative space for welcoming, monitoring and advising students, which gathers administrative services and social innovation projects, volunteering and experiences in the labour market, aiming to be a talent incubator.
This pioneering space is located on the ground floor of the former Faculty of Medicine (FMUC - Campus I of the UC) and includes a modern integrated circuit of administrative and information services, including the Academic Management Services, Social Services and the International Relations Unit. Students will also have access to attendance service of the Portuguese Immigration and Borders Service (SEF), a Centre for Employment Promotion, a Creators Academy and a Design Thinking Lab.
In-person service will be available from Monday to Friday, from 9.30am to 1pm and from 2pm to 5pm. The Student Hub will also have a set of rooms and an auditorium for students to develop activities or projects, as well as creative and innovative initiatives.
Scheduling appointments in the various services or booking spaces for initiatives in the Student Hub can be done here.
The inauguration will be held in the lobby of the FMUC building, with speeches by UC Vice-Rectors Alfredo Dias and Cristina Albuquerque, the President of the Coimbra Students Union (AAC), João Assunção, and the Rector of the UC, Amílcar Falcão, including a visit to the Student Hub facilities.
In compliance with the guidelines of the health authorities in the context of the COVID-19 pandemic, the event will have limited seats, but will be broadcast live to the entire university community at www.uc.pt/emdireto.