Coimbra hosts the 3rd edition of the Spanish-Portuguese Meeting for Advanced Optical Microscopy
4 november, 2019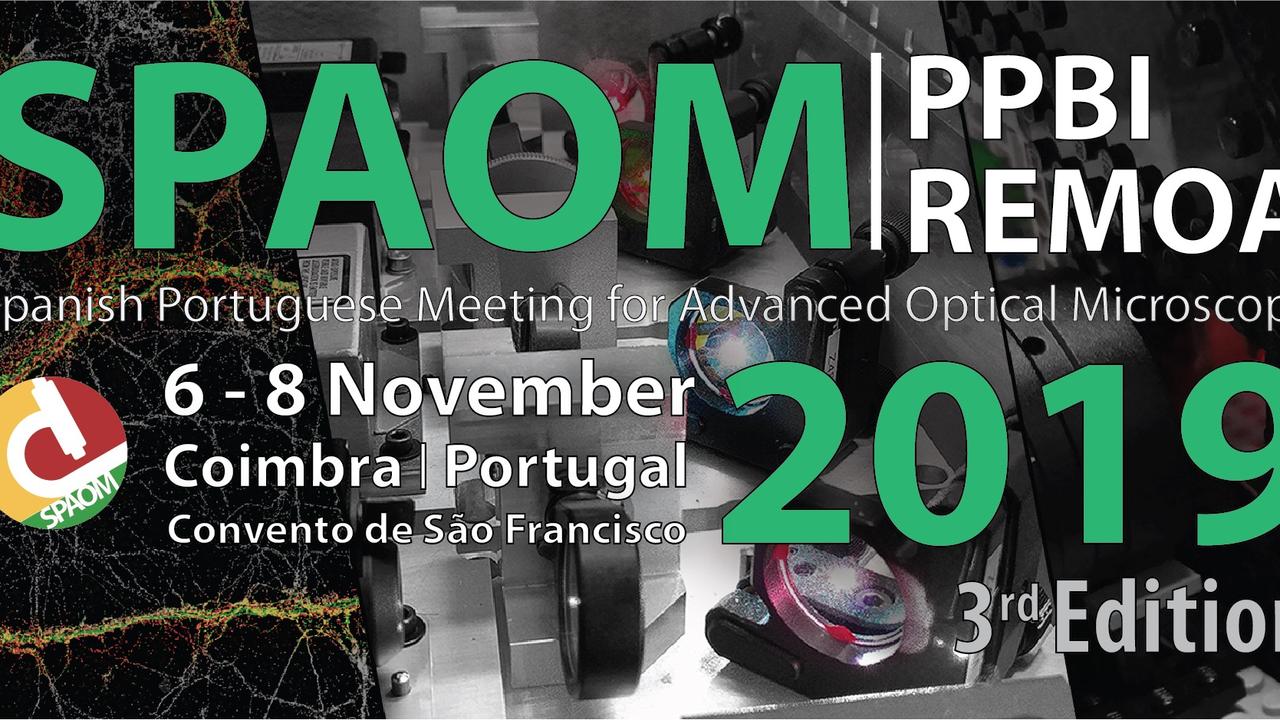 The 3rd edition of the Spanish-Portuguese Meeting for Advanced Optical Microscopy (SPAOM) will take place in Coimbra, at Convento São Francisco, from the 6th to the 8th November. It is the first time that the event takes place in Portugal. This Iberian congress is the result of a joint effort of the Portuguese Bioimage Platform (PPBI) and the Spanish Network of Advanced Optical Microscopy (REMOA).
"SPAOM 2019 has as its main goal to gather the european and Iberian scientific community, promoting the discussion around the most recente developments in bioimage applied to life sciences," states Luísa Cortes, member of the organisation committee and researcher at the Centre for neurosciences and Cell Biology of the University of Coimbra (CNC-UC). "SPAOM 2019 will address a number of advanced optical microscopy topics such as super resolution, light-sheet microscopy, correlative microscopy and image analysis and their importance in fostering new scientific discoveries in the fields of neuroscience, microbiology and others ", she adds.
The meeting will have several scientific lectures conducted by a wide range of speakers of research centres from Portugal, Spain, France, Germany and the United Kingdom. At the same time, it has a strong component of scientific interaction, with the promotion of several workshops organized by members of the scientific community and the participating companies.
For more information about the event, please visit the oficial website: http://www.spaom.eu/
Original news article in Portuguese: Rui Simões
Translation: Diana Taborda