Roundtable: Sustainability Report
2 pm | March 23, 2021
4 march, 2021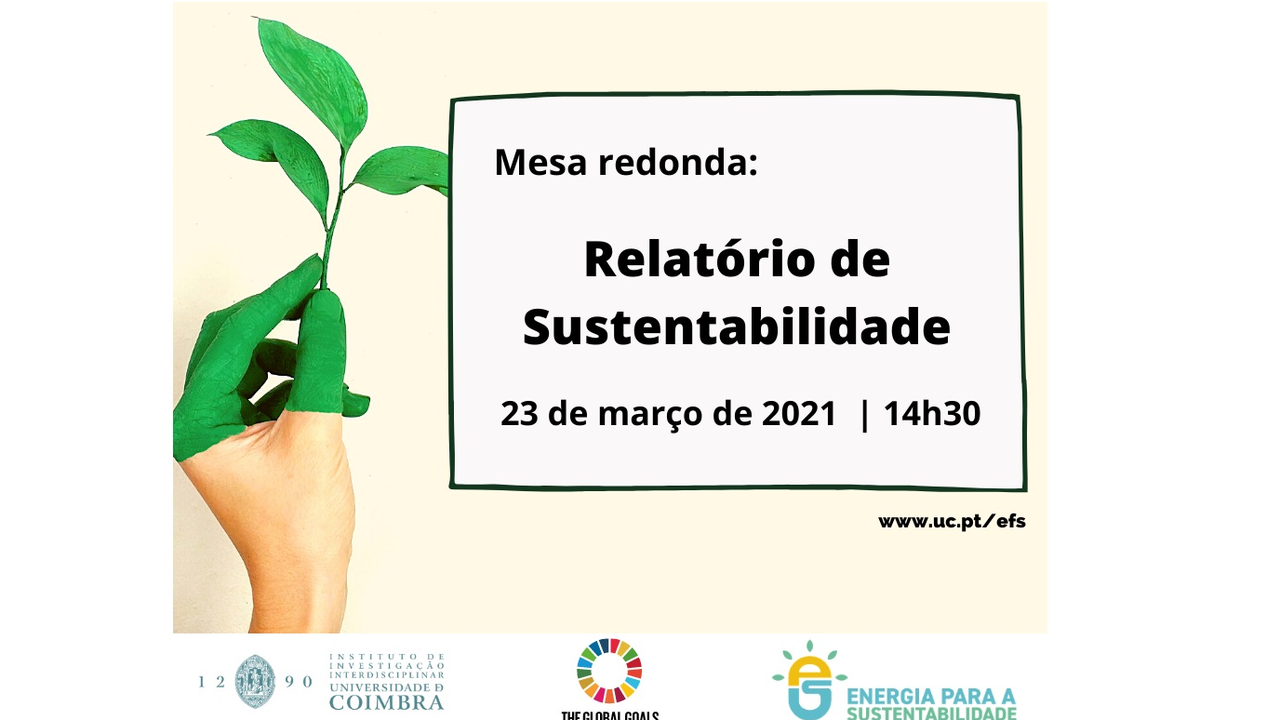 Roundtable: Sustainability Report
The Sustainable Campus Committee of the Energy for Sustainability Initiative (EfS), III-UC, is organizing a session about "Sustainability Report". The session, taking place on 23rd of March, 2:30 pm, will have invited speakers from ISCTE-IUL, FEUP, and UC. The event aims to reflect on the practice, requirements, and advantages of the regular publication of sustainability reports by higher education institutions.
REGISTER
If you want to participate in the event, please fill in the registration form by March 22, 2021!
You will receive a confirmation email with the link to the session between March 22nd and 23rd.
Live streaming
The session will be streamed live on the EfS Initiative YouTube channel!
PROGRAM
14h30 | Opening | Moderator: Marta Lopes | EfS-UC / ESAC-IPC
14h35 | Catarina Roseta Palma | ISCTE - Lisbon University Institute
14h50 | Ana Carla Madeira | University of Porto - Faculty of Engineering
15.05 | Patrícia Pereira da Silva | Energy for Sustainability - University of Coimbra
15:20 | Q&A session
3:40 pm | Closing
Organization: Sustainable Campus Committee (CCS) of the Energy for Sustainability Initiative (EfS) @ IIIUC