European Mobility Week 2022
22 September, 17:30 Department of Civil Engineering of the University of Coimbra - Polo II
20 september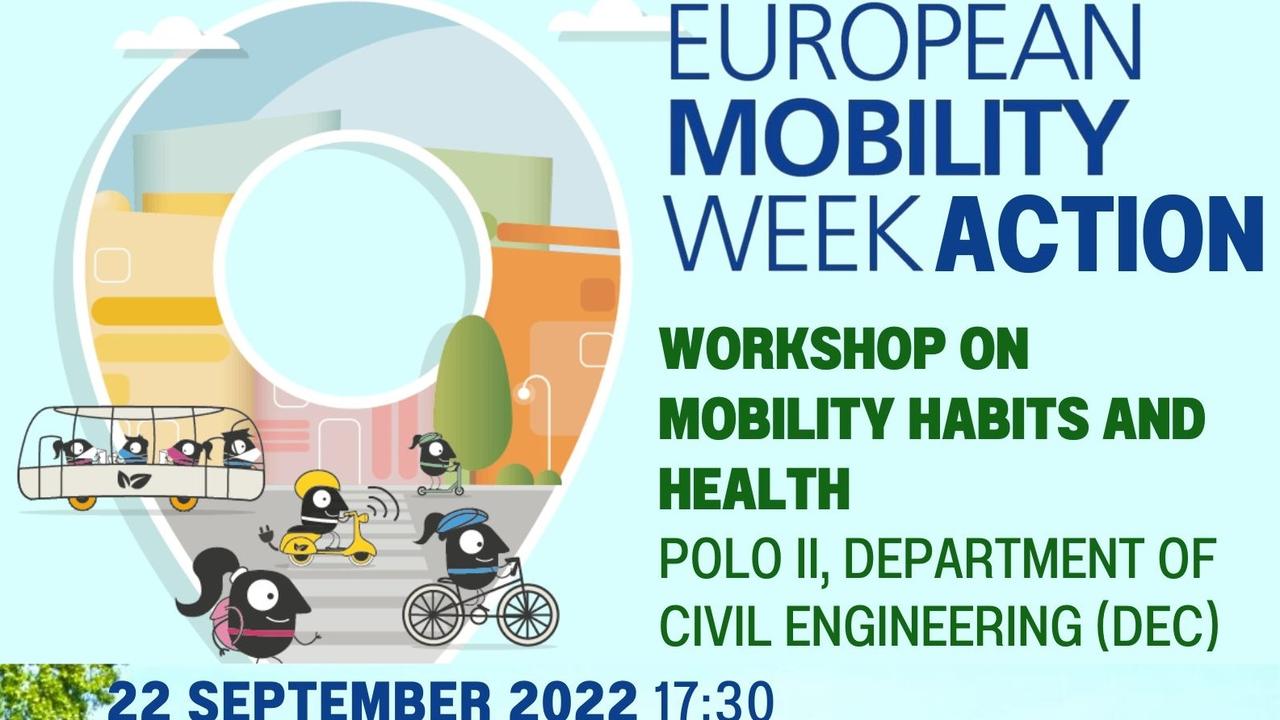 On the European Car-Free Day, the Sustainable Campus Committee of the EfS Initiative will organize a Workshop on Mobility Habits and Health. This event is the third part of a set of activities integrated in the European Mobility Week.
PROGRAM
17:30 Coffee Break - DEC Bar

Individual reports will be delivered to participants in the physical test at FCDEF.
18:00 Results presentation session - Amphitheater 3.1.

Professor Anabela Ribeiro (DEC_UC) – Aggregate result of the online survey on Active Mobility at UC
Professor Amandio Santos (FCDEF_UC) – Aggregate results of physical tests at FCDEF and comparison with the level of physical activity collected in the surveys
18:45 Professor Ana Bastos (DEC_UC and Coimbra Municipality) - Urban mobility policy in Coimbra