Industry & academy talks | Conversas com as empresas WEBINAR Series
30 april, 2021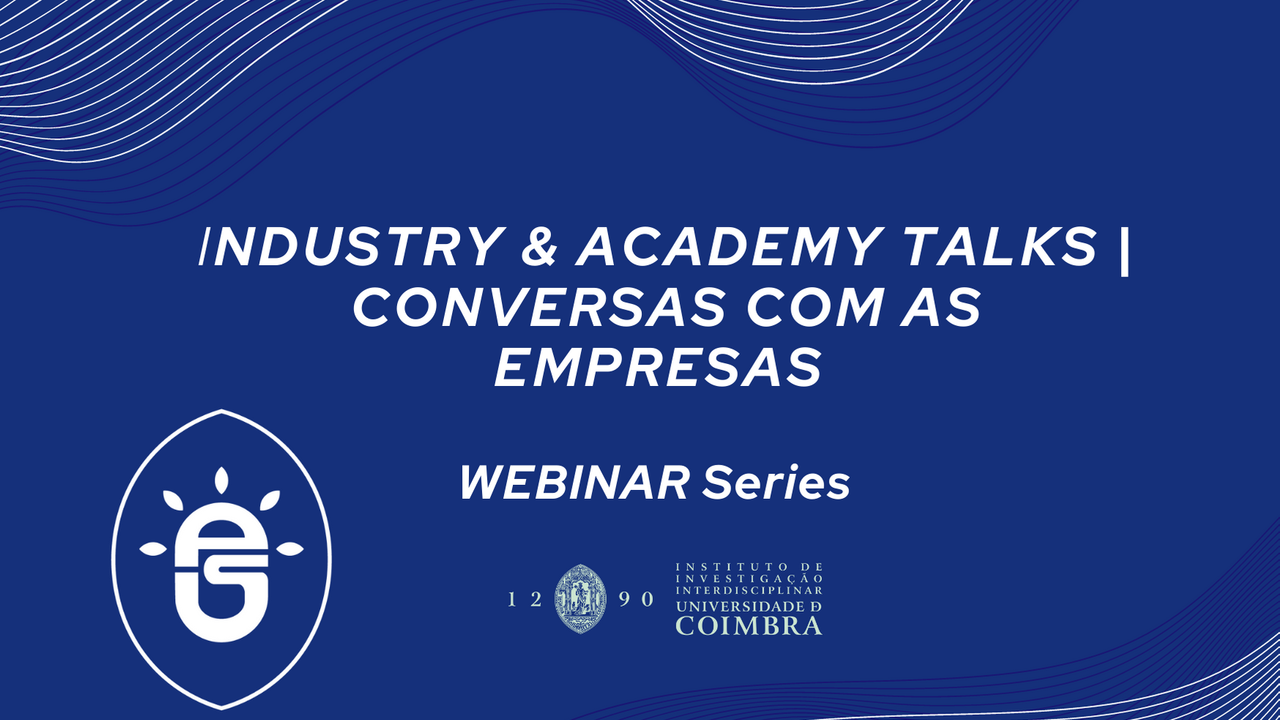 The Committee for Scientific Research and Outreach (CICLE in pt) of the EfS Initiative, Institute for Interdisciplinary Research, of the University of Coimbra, is organizing a series of Webinars dedicated to promoting contact between our students, Professors, Researchers, and Companies.
PROGRAM
07.10.2020 | 18h00 | Webinar: Industrial Symbiosis and it's potential for large scale application. Applied methods and tools by João Azevedo | ISQ: low Carbon and Resource Efficiency, RD&I.
---------
04.11.2020 | 18h00 | A importância da inovação aberta no processo de transição energética by Cristina Correia, Director of Research, Development, Innovation | Prio Energy.
---------

06.01.2021 | 18h00 | Recursos Energéticos Distribuídos e a Transição Energética by Jorge Esteves, Director of Infrastructure and Networks | ERSE.
---------
03.02.2021 | 18h00 | Desafios para a produção, transporte e distribuição de energia elétrica em regiões insulares by Paulo Bermonte, Director of innovation | EDA.
---------
03.03.2021| 18h00 | Hidrogénio na Economia: Desafios e oportunidades. Paulo Partidário | Direção Geral de Energia e Geologia (DGRG)
---------
07.04.2021| 17h00| A importância da energia e descarbonização no contexto industrial. Frederico Pisco| The Navigator CompanyFrederico Pisco | The Navigator Company
---------
19.05.2021| 18h30 | Sistema de mobilidade do Mondego: conceito e expectativas. Eduardo Barata, Executive Manager| Metro Mondego
---------

02.06.2021| 14h30 | "Gestão em tempo real da Central Termoeléctrica do Complexo Petroquímico da REPSOL Polímeros em Sines". João André Coelho, Engineering & Development Senior Manager Repsol Polymers | REPSOL