Info session: How to apply for MIT Portugal - FCT PhD Grants?
23 february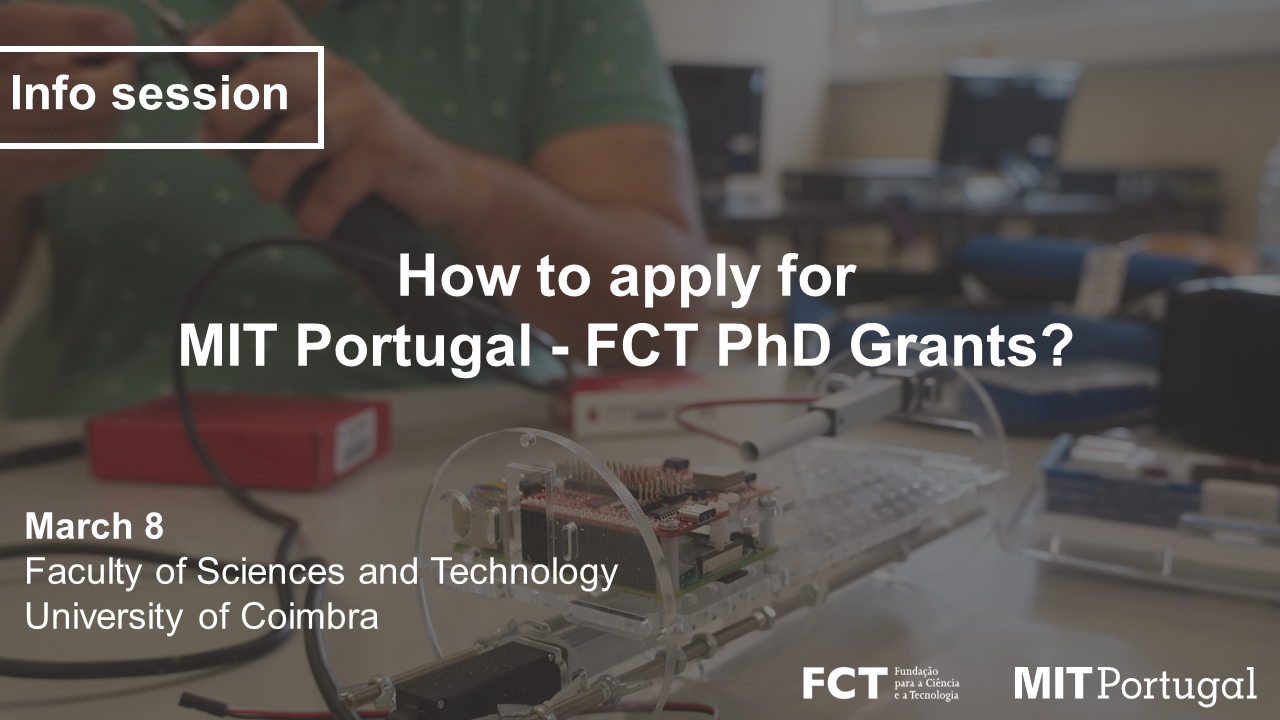 Are you planning to apply for a PhD Fellowship? Have you heard of the MIT Portugal-FCT PhD Grants?
The MIT Portugal Program invites you to attend an information session about the MPP2030–FCT PhD Grants. This session will take place on March 8 at Faculty of Sciences and Technology, University of Coimbra.
The MPP2030-FCT Research grants for doctorates are intended to finance the carrying out of research activities leading to obtaining the academic Doctor degree in Portuguese universities. The research activities must be in the strategic research areas of MIT Portugal: Climate Sciences and Climates Change; Earth Systems: from Oceans to near Space; Digital Transformation in Manufacturing; Sustainable Cities and in Data Science (applied to one of the previous areas).
The 2022 edition of the Call for MPP 2030-FCT PhD Grants will be opening soon. In this information session you will learn more about the application process for this call and the requirements needed, and may ask any questions about these grants.
This session will take place in the Auditorium of the Mechanical Engineering Department, on March 8, from 3:00 pm- 4:00 pm. Registration is free but mandatory. To register, please fill in this online form by March 4. The session will be in English. Please note that a minimum of 20 participants is required to hold this session.
Please, help us spread the word and inform any colleagues that may be interested in applying for a PhD about this session.
For further information please contact info@mitportugal.org