Photographic Exhibition | carpe mundum: peace and security | Daiane Andrade
20 november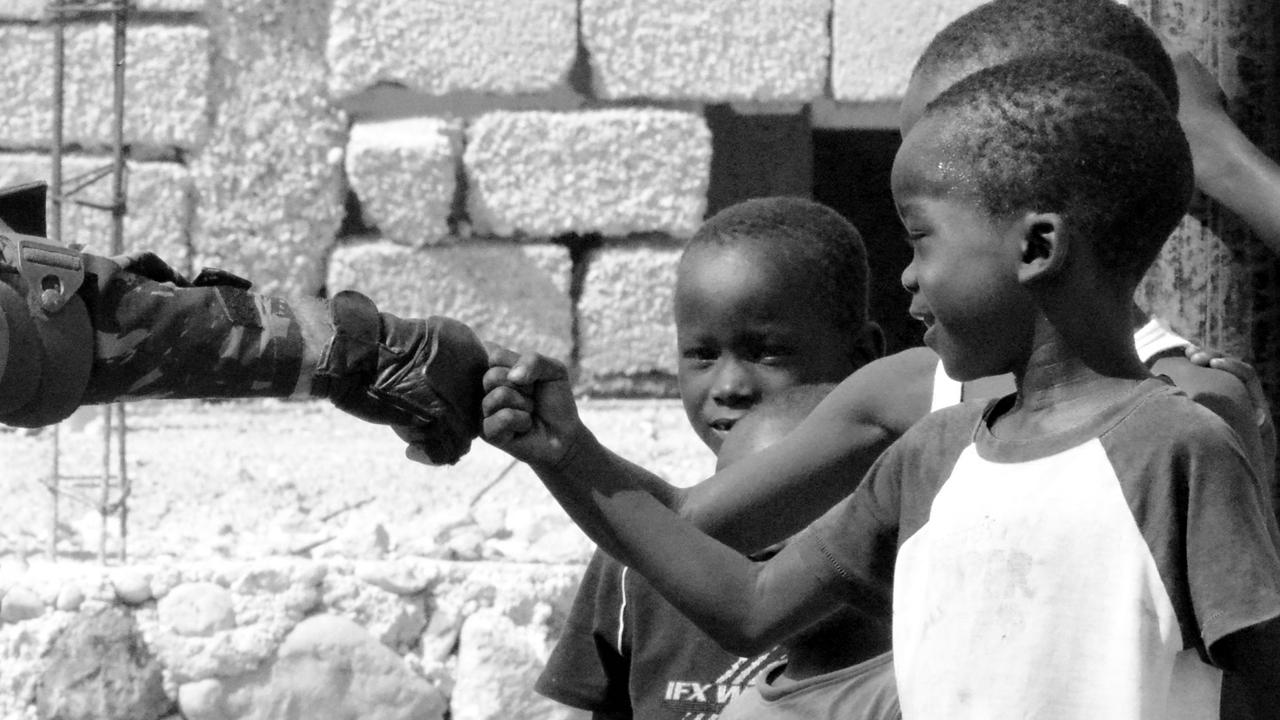 Photographic Exhibition | carpe mundum: peace and security | Daiane Andrade
September 21, 2020
Photographic Exhibition | carpe mundum: peace and security | Daiane Andrade
In the Teaching Block of the Faculty of Economics of the University of Coimbra, the Photographic Exhibition "carpe mundum: peace and security" by the student of the Master in International Relations - Peace, Security and Development Studies, Daiane Andrade.
carpe mundum: peace and security
Speaking about war, peace and culture, Saramago tells us: "It is true that there is a terrible inequality between the material forces that proclaim the need for war and the moral forces that defend the right to peace, but it is also certain that nothing in all history has been able to overcome the will of men, except the will of other men. It is not with forces of transcendence that we have to confront ourselves, but rather, and only, with other men. ", To conclude that peace and security will only result from a joint effort to" make the will for peace stronger than will to war. » If so, even in war or catastrophe scenarios it will be possible to observe children smiling and playing, as is natural for those who dream of a better world, or just laughing at those who try to impose limits on their imagination.
These snapshots are proof that "Humanity is not a rhetorical abstraction, it is suffering flesh and anxious spirit, and it is also an inexhaustible hope."
Eduardo Barata and Paulo Saraiva
september 2020
BIOGRAPHIC NOTE
Daiane Andrade is Brazilian. He was born in 1982, in the middle of the southern winter, but believes in the warmth of affection as a life-changing element. Journalist, she graduated from UniBrasil Centro Universitário in 2013, when she also released the book-reportage A Trajetória dos Convicts - Rememórias. Writing is, unsurprisingly, one of his passions. Photography and radio are also. He specialized in Literary Journalism at Faculdade Vicentina (2014) and arrived in Coimbra (2019) to study at the Masters in International Relations - Peace, Security and Development Studies at FEUC. She has worked on the radio as a producer, reporter, editor, presenter and international correspondent. It also has passages for newspapers and behind the scenes of the television; being in front of the cameras always brought out the modesty of her shyness. He considers himself an apprentice to the world and a person under construction. Recently, he developed a special taste for fiction books - he says that even the worst chimera is better than certain realities, but maintains faith in the human capacity to reinvent himself. And to retract yourself.