Workshop discusses OA journals and the Ibero-American publishers landscape
Event is organized by OPERAS Special Interest Groups and held by Coimbra University
9 april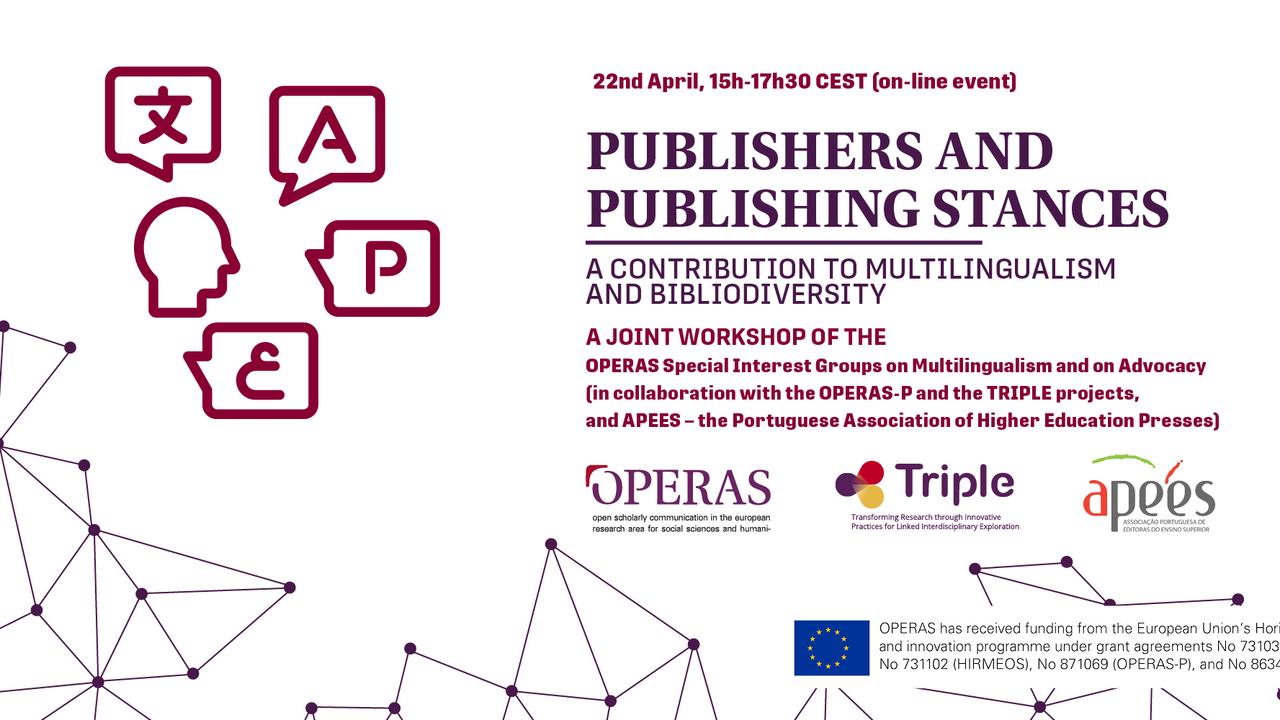 The workshop on "Publishers and Publishing Stances: a Contribution to Multilingualism and Bibliodiversity" takes place on the 22nd of April, via Zoom. The event will present the results and recommendations provided by the first multi-institutional study on Open Access diamond journals, as well as discuss the Ibero-American landscape on Academic Publishers. Presenters include the presidents and representatives of associations from Portugal, Spain, Brazil, and Latin America and the Caribbean.
The workshop will be divided into two panels. The first one, dedicated to the presentation of the Open Access Journals study, will have as speakers Arianna Becerril-García (Universidad Autónoma del Estado de México, Redalyc) and Pierre Mounier (OpenEdition, OPERAS), moderated by Delfim Leão (Vice-Rector of Culture and Open Science of UC, OPERAS). The study was commissioned by coAlition S and funded by Science Europe in order to gain a better understanding of the landscape of OA diamond journals.
The second panel brings together representatives of Latin American and Iberian academic publishing associations to discuss how their countries can contribute to boosting multilingualism and bibliodiversity in academic publishing. The panel will be attended by João Caetano (Universidade Aberta, APEES), Ana Isabel González (University of Oviedo, UNE), Jezio Hernani Gutierre (Universidade Estadual Paulista, ABEU) and Sayri Karp Mitastein (University of Guadalajara, EULAC). The moderation will be in charge of Margo Bargheer (Universität Göttingen, AEUP).
The workshop runs from 2:00 pm to 4:30 pm (Portugal time/3 to 5:30 pm CEST). The full schedule and details on moderators and speakers are available on the OPERAS blog. Registrations can be made at this link.
| Find out more |
Access the full workshop schedule and register: here.