"The Challenges of Digital Transition" is the theme of World Book Day international colloquium
Event by Coimbra University Press takes place via Zoom on the 23rd of April
20 april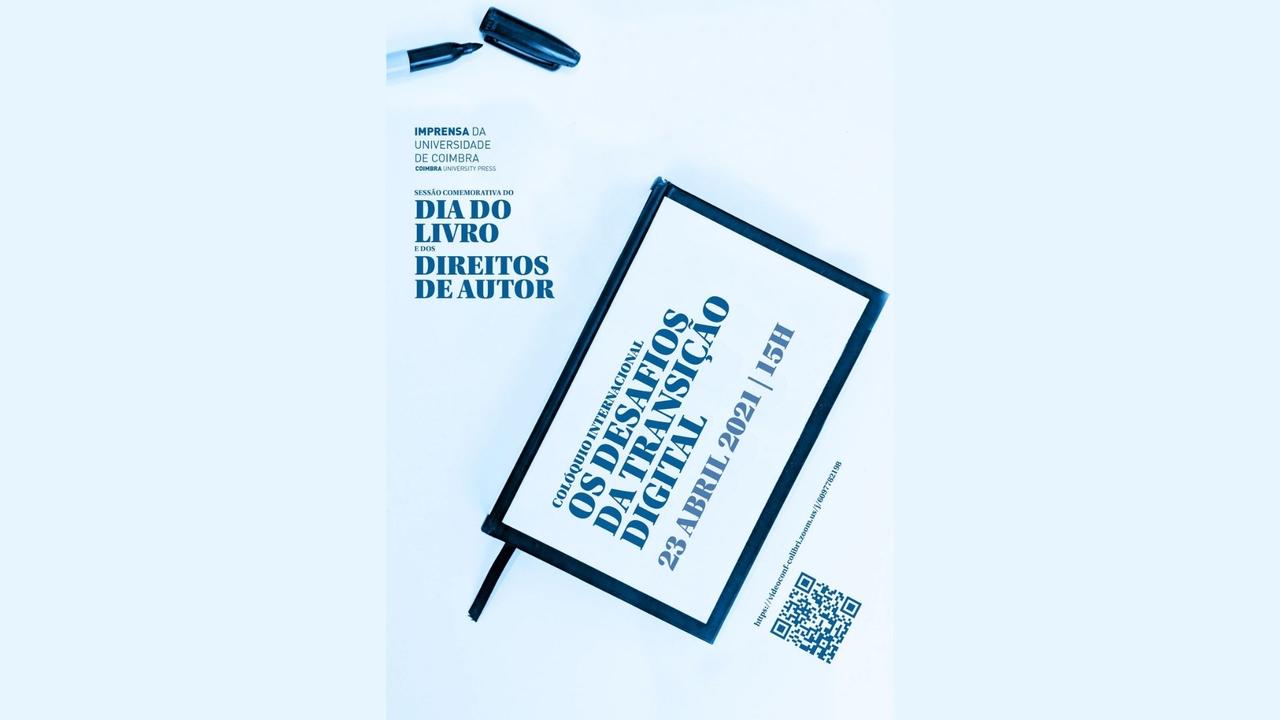 The World Book and Copyright Day is celebrated on the 23rd of April. On this date, the Coimbra University Press promotes an international colloquium dedicated to the theme of "Digital Transition Challenges", in light of recent legislative and jurisprudential developments in Portugal and the European Union, in Brazil and in International Law. The event takes place from 3 pm to 6 pm via Zoom.
The works, which will be presented by professors from Portugal and Brazil, will address issues such as the future of books and magazines, the transformative power of new technologies and the functions of copyright in the digital world.
The panel of speakers includes professors Dário Moura Vicente and José Alberto Vieira (University of Lisbon), Silmara Chinellato and Antônio Carlos Morato (University of São Paulo), Marcos Wachowicz (Federal University of Paraná) and Nuno Sousa e Silva (Universidade Católica Portuguesa - Porto). The closing conference will be in charge of Professor Luís Reis Torgal (University of Coimbra).
The presentations will be conducted by the new Director of Coimbra University Press, professor Alexandre Dias Pereira, who highlights "the importance and timeliness of the debate on the challenges of the digital transition in the field of books and copyright". The opening of the event, at 3 pm, will count on the interventions of the Vice-Rector of the UC for Culture and Open Science, Delfim Leão, the Regional Director of Culture of Center Portugal, Suzana Menezes, and the Councilor of the Coimbra City Council, Carina Gomes.
The transmission will be made via Zoom, at this link. The event has free admission, but registrations need to be made via email: imprensa@uc.pt.
| Participate |
What: International Colloquium "The Challenges of Digital Transition"
When: April 23, Friday, from 3 pm to 6 pm.
Where: via Zoom (access the link).
Registrations: imprensa@uc.pt.