EIT Food - Empowering Women in Agrifood - Final Pitch Competition
25 november, 2020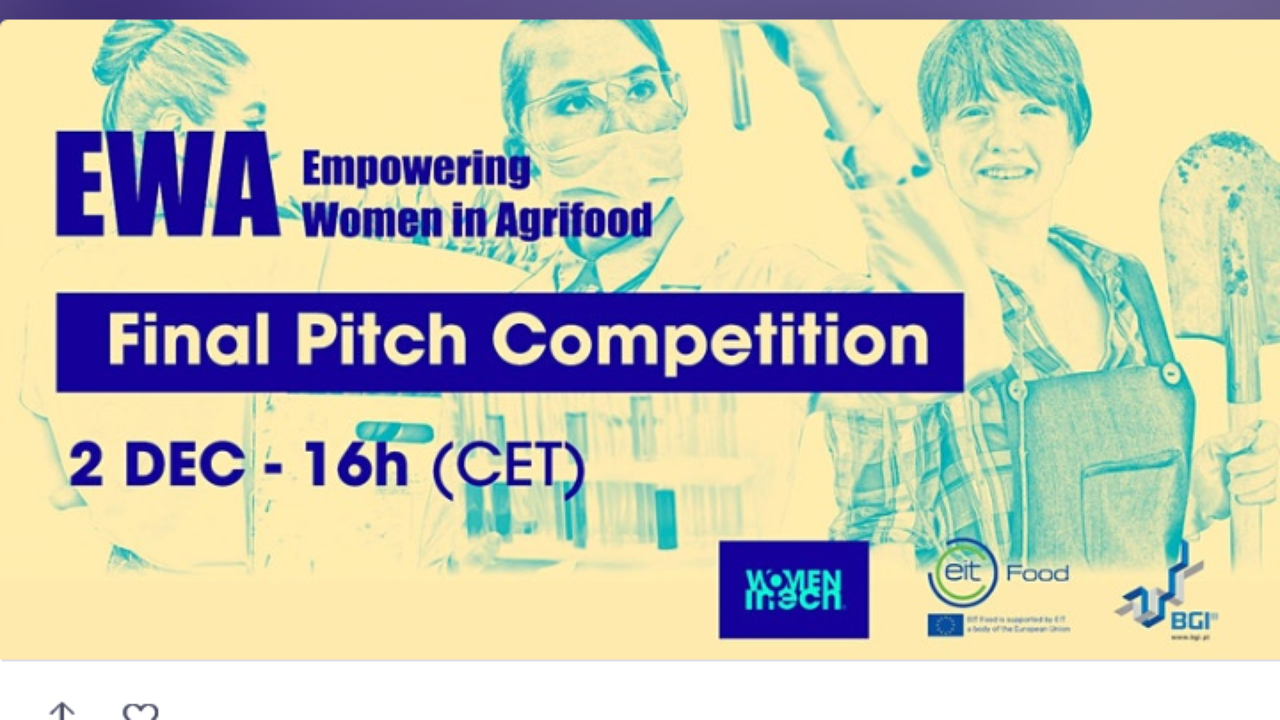 BGI invites you to be part of EIT Food EWA Final Pitch Competition, where 10 Female entrepreneurs will pitch to win up to 10.000€ cash prize
About this Event
We invite you to EIT Food EWA Final Pitch Competition! This event will be a pre-event of Women In Tech Global Awards 2020!
EIT Food EWA - Empowering Women in Agrifood is an EIT Food program aimed at women from southern and eastern Europe with talent and passion for entrepreneurship in the agrifood sector. This program seeks to find innovative solutions that solve the problems faced by the food system, paying special attention to areas that have a low innovation rate or difficult access to other incubation or acceleration programs. This competition will be the final phase of this program. We will have 10 outstanding female founders ready to pitch and inspire you with their innovative solutions that will revolutionize the food system, starting at this event!
With our startups' pitching, special guest appearances, and the award of two cash prizes: 1st prize - 10.000€ and 2nd prize - 5.000€ by the jury, the line-up promises to leave you nourished with innovative ideas. Besides, you get the chance to award your favorite startup with a Public Prize BGI GoToMarket Pack! The winner of the GoToMarket Pack will receive 3 months of support from BGI in deal-flow for investment, deal-flow for costumers, and support on marketing their product. During the presentations, attendants will be invited to vote on their favorite ideas and the one with more votes will win the Public Prize!
How will it work? There will be a link where the startups will pitch for 5 min, followed by a 5 min Q&A from the Jury awarding the prizes.
Once you register you will receive the links and schedule for the event.
Don't miss out on the opportunity to get involved, meet, and explore synergies.
More
here