Book: The European Integration Process: Crisis and Resilience in the Aftermath of the Covid-19 Pandemic
21 november, 2022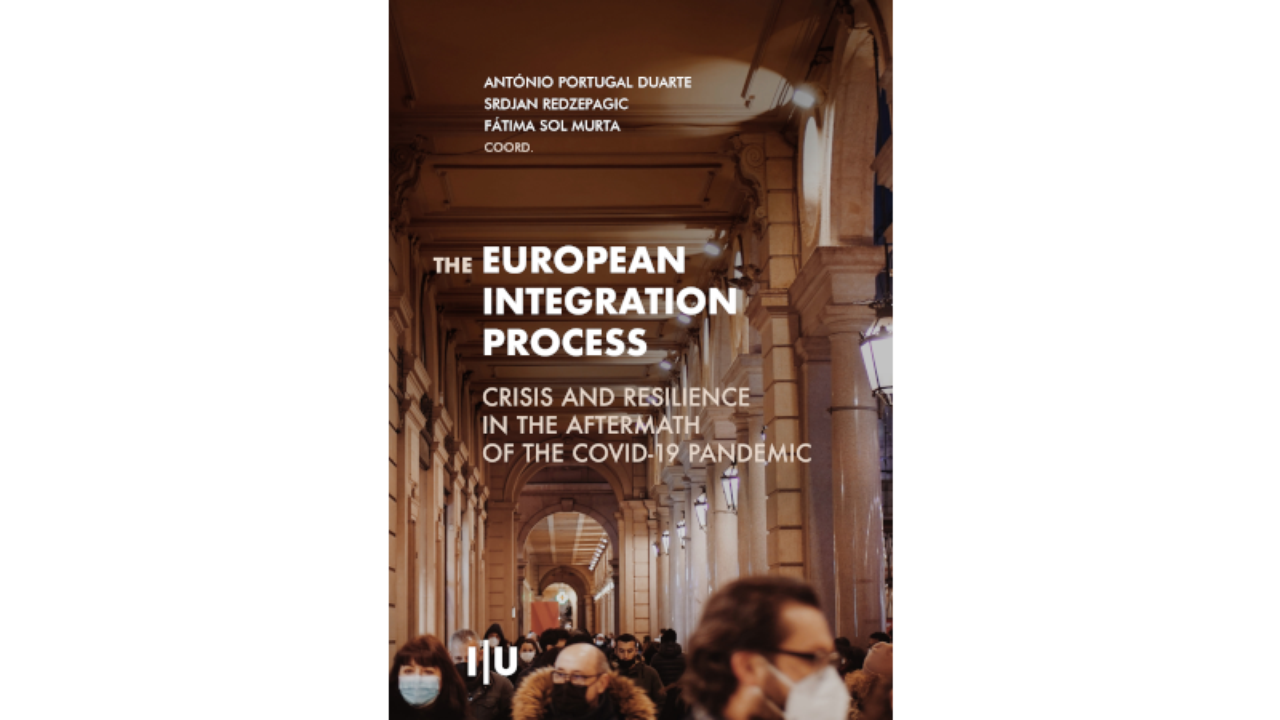 The Book entitled "The European Integration Process: Crisis and Resilience in the Aftermath of the Covid-19 Pandemic" has just been published.

Within the coordination of Professor António Portugal and Fátima Sol (Professors of the Faculty of Economics, University of Coimbra and CeBER Research Members) and Srdjan Redzepagic (Université Côte d'Azur, Nice), this book aims to analyze how the Covid 19 Pandemic impacted the European Integration project, making the prospect of the EU's dissolution something possible, even if undesirable.
It gathers contributions of 41 authors from universities and research centers in several European countries, and also from other continents and it is divided in four parts, such as:
1. The perspective of the Eurozone countries;
2. The perspective of candidate countries for the Eurozone;
3. The "vision" to the East of the candidate countries to the European Union;
4. The vision of the rest of the world.
It can be accessible on:
http://monographs.uc.pt/iuc/catalog/view/312/715/1280-2