CeBER Research Seminars- Spring 2022
12 january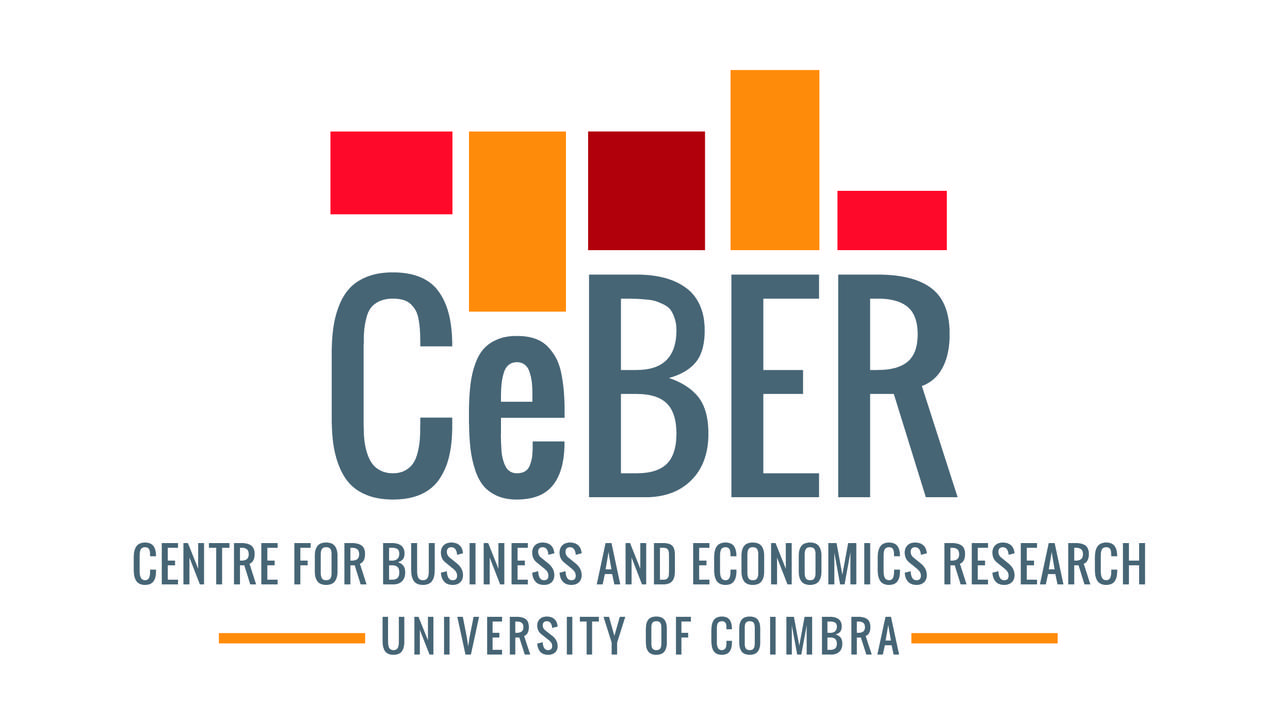 The research seminars promoted by CeBER aim at encouraging the discussion of ideas and stimulate the development of a network to support research in Economics and Business Management through the organization of regular meetings for the presentation of research papers on topics relevant to the achievement of the objectives of CeBER. In each seminar members of CeBER, PhD students and invited researchers present their work in progress. The seminars take place on Wednesdays, 5.30 pm, as a webinar. Each seminar lasts for approximately 45-60m.
Zoom : https://videoconf-colibri.zoom.us/j/83999651207
02-03-2022
Julien Pinter (NIPE, Univ. Minho)
Media treatment of monetary policy surprises, and their impact on firms and households' expectations
09-03-2022
Ana Sofia Monteiro (Student of the PhD in Economics and CeBER)
Industry Lead-lag relationships between the US and other developed countries
23-03-2022
Teresa Rebelo and Paulo Lourenço (FPCEUC and CeBER)
Does trusting teammates really matter? An analysis of the role of trust to the effectiveness of traditional and hybrid teams
30-03-2022
Analice Miranda (Student of the PhD in Business Management and CeBER)
Performance and well-being during a crisis: the role of leadership and organizational communication

06-04-2022
Derick Almeida (Student of the PhD Economics, FEUC and CeBER)
Robots, Labor Productivity and Employed Human Capital: A Panel Data Quantile Approach



19-04-2022 (In person; Keynes room- 17.00 pm)
Diana Cheung (Univ. Poitiers, France )
The insurance of household risks and the rebalancing of the Chinese economy: health insurance, health expenses and household savings

27-04-2022 CANCELLED
Samuel Faria (Student of the PhD Economics, FEUC and CeBER)
Technical efficiency and spatial dependence: evidence from Portuguese wineries
4-05-2022
Fatemeh Dehdar (Post-doctoral researcher at FEUC)
How Scientists and Policymakers Can Alter the Future of Environment?



05-05-2022- (In person, Keynes room- 18:00pm)
Pablo Munoz (Professor in Entrepreneurship, Durham University)
Researching Entrepreneurship For Scholarly Impact: A Translational Research Framework
11-05-2022

Masoud Shirazi (Post-doctoral researcher at FEUC)
Portfolio decisions of primary energy sources and economic complexity: the world's large energy user evidence


01-06-2022

Carlena Ficano, (Professor of Economics, Hartwick College, NY, USA)
Administrative Data as a Source of Local Food System Modelling -- Options and Challenges in New York State



17-06-2022 (In person, Af 4.1, 11:00 a.m)
Dennis Herhausen (Associate Professor, School of Business and Economics, Marketing, Vrije Universiteit Amsterdam)
Managing Customer Complaints in Digital Communication Channels