CeBER's researchers will develop tools to support policy making in Portugal
9 february, 2022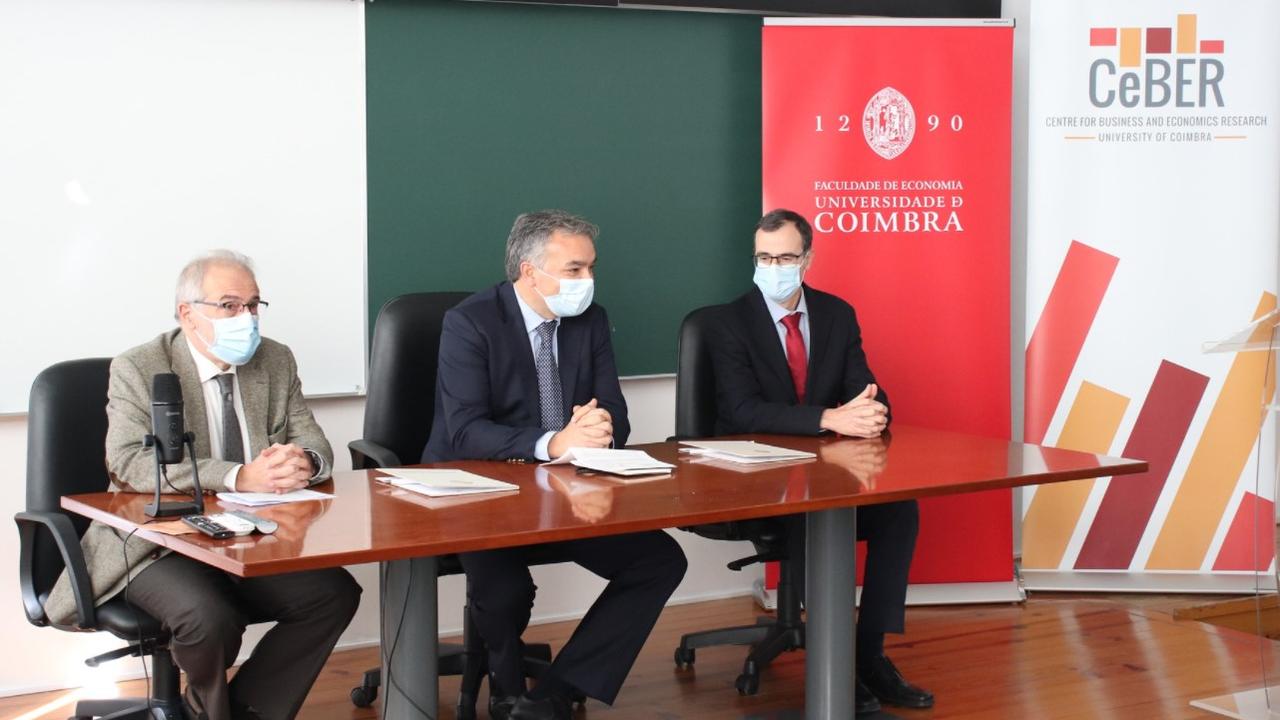 The Competence Centre for Planning, Policy and Foresight of the Public Administration (PlanAPP) and the Faculty of Economics of Coimbra University (FEUC), with the support of CeBER, signed on February 8th a protocol to promote the development of tools and models usable in planning, to stimulate applied research and advanced training in public policies and to accomplish various forms of capacity building of the Public Administration.
The protocol includes the development of a model to analyse regional economies and the impact of investment, public or private, on the economic development of each region in particular and of the country as a whole. The methodology, based on a regional input-output model, makes it possible to identify the spill-over effects of investments in each region.
The project also includes the development of software for simulating the regional impact of economic shocks (e.g. public or private investment, structural and sectoral changes), which PlanAPP will make available to other Public Administration entities, providing appropriate training for its use. The technical and scientific work will be coordinated by Luís Cruz, professor at FEUC and researcher at CeBER, in close coordination with João Pedro Ferreira, professor at the University of Florida (USA), invited by PlanAPP for this purpose.