CeBER
Centre for Business and Economics Research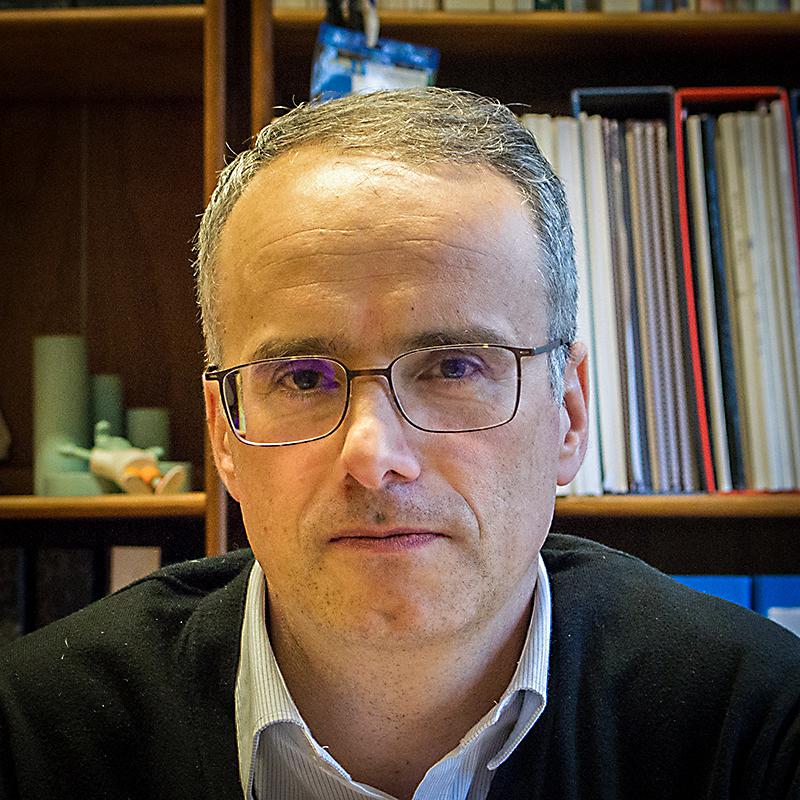 ---
Short bio
Luis Lopes obtained a degree in Economics from the faculty of Economics at the University of Coimbra in 1990, a Master Degree in European Economics at the University of Coimbra in 1995 and a Ph.D. in Economics by the University of Coimbra in 2006. He is currently Assistant Professor at the Faculty of Economics, University of Coimbra. He is also a researcher at the CeBER R&D center at the University of Coimbra. His publications include articles in peer-reviewed national and international journals (Notas Económicas, Revista Portuguesa de Estudos Regionais e Indicadores Económicos FEE) and book chapters in national and international academic publishers (Coimbra Editora, Metropolis e Springer). He was referee for Brazilian Political and Science Review and for Revista Portuguesa de Estudos Regionais. His research has been presented in national and international conferences, namely The Research Network Macroeconomics and Macroeconomic Policies, the Annual Workshop of the Euromemo Group, the International Conference Developments in Economic Theory and Policy, the Annual meeting of the Portuguese Economic Journal, the APDR Workshops and the INFER workshop on Heterodox Economics.
He was co-organizer of the Integrated Cycle of Movies, Debates and Conferences at FEUC and of scientific international conferences.
Projects
"La productivité des industries méditerranéennes", CEPII (Centre d'Études Prospectives et d'Informations Internationales), Femise Research Programme (European Commission), 2001.
Working Papers
Projects
Comissão de Coordenação e Desenvolvimento Regional do Centro (CCDRC)
, 2021-2023
Publications
(2020) How are the potential gains from economic activity transmitted to the labour factor: more employment or more wages? Evidence from the Portuguese context. Regional Science Policy and Practice, 12, 319-348.
Authors
(2018) Regional knowledge spillovers: a firm-based analysis of non-linear effects. Regional Studies, 52, 948-958.
Authors
(2017) Collecting new pieces to the regional knowledge spillovers puzzle: A firm-based analysis of nonlinear effects and differences among industries in Portugal. 14th EU-REAL Conference.
Authors
(2017) Who benefits relatively more from Agglomeration Economies, the Firm or the Workers?. LEED 2017: 5th Linked Employer-Employee Data Workshop..
Authors
(2016) Die portugiesischen Eigenheiten: Vom Memorandum of (Mis-)Understanding zur Verständigung auf den Wandel (As singularidades portuguesas: do memorando de (des)entendimento ao entendimento para a mudança). Kurswechsel, 2, 89-96.
Authors
(2015) Are Small Firms More Dependent on the Local Environment than Larger Firms? Evidence from Portuguese Manufacturing Firms. In: Baptista, Rui, Leitão, João (Ed.), Entrepreneurship, Human Capital, and Regional Development, (pp 263-280). Springer International Publishing.
Authors
Contacts
Address
Faculdade de Economia
Universidade de Coimbra
Av. Dias da Silva, 165
3004-512
Portugal