CeBER Centre for Business and Economics Research - CeBER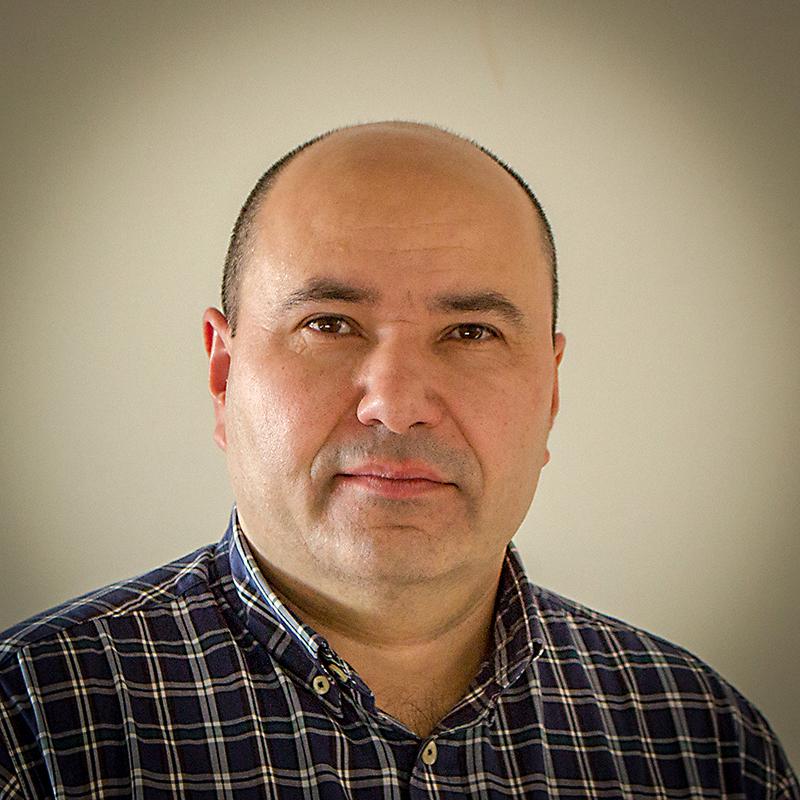 ---
Short bio
Assistant Professor at the Faculty of Economics of the University of Coimbra (FEUC). PhD in Business Management and Organization, in the area of Science Systems in Organizations, in the University of Coimbra (2008); Master of Science in Information Management in Organizations, in the area of Scientific Management Methods (1998); graduated in Business Management and Organization (1994).
His current teaching activities are: Health Governance (MsC), Governance in Health Organizations (MsC), Knowledge Management (PhD), Knowledge and Innovation in Public Administration (MsC), Laboratory of Applied New Technologies (MsC), Management Health Innovation (iet Health - Health Care Entrepreneurship), Methods Laboratory - Excel for Data Analysis and Visualization (MsC), Advanced Excel Applied to Management (APEU), Multimedia. In the past he also had teach subjects related with the following units: Computers, Database Systems, Excel Programming (VBA), Information Technology in Organizations, Information Technologies, Introduction to Information Systems, Information Systems in Organizations, Operational Research.
Researcher of the Centre for Business and Economics Research (CeBER), since 2016, and the Centre of Health Studies and Research of the University of Coimbra (CEISUC), since February 1998; contributor of the Portuguese Observatory of Health Systems (OPSS), since is foundation in June 2001. President of the Association for University Extension/Faculty of Economics, University of Coimbra, since May 2015; member of the CEISUC Directive Board, between 2000 to 2008 and 2013 to 2017); member of the Directive Board of the Portuguese Health's Economics Association (APES) between 2003-2008.
His main research interests focus in the following areas: governance (health governance, hospital governance, clinical governance); health outcomes measurement, health systems and health policies; evidence-based health decision making; knowledge management, information systems and eHealth; knowledge and innovation in the public sector.
He has been actively involved in various national and international research projects (related with the main research interests), consulting and other specialized services, and civic intervention. He is the author and co-author of several books, book chapters, articles in national and international journals with scientific arbitration, and abstracts published in minutes of scientific meetings. He has authored and co-authored several oral communications and poster communications at national and international scientific meetings with arbitration and oral communications by invitation.
Projects
Main international projects

COST Action "European Network for cost containment and improved quality of healthcare" (COSTCares) CA15222 (2016-2020).
Governing Hospitals in Europe (2009-2011) – funded by the World Health Organization and the European Observatory on Health Systems and Policies.
Hospital Governance in Europe (2004-2005) – funded by the European Association of Hospital Managers and the European Hospitals and Healthcare Federation
Implementation of patient involvement instruments to improve general practice care for older people in Europe – IMPROVE (2000-2003) - funded by the European Union (Biomed Program).
Main national projects
Satisfaction Monitoring of Primary Health Care users (2014-2015; 2017-2018)  and Professional Satisfaction in Primary Health Care (2017-2018) - funded by the Central Administration of the Health System, Ministry of Health.
Attitudes and Beliefs of Clinicians and Managers in the Governance of Portuguese Hospitals (2010-2011) - funded by CEISUC.
EUROPEP 2003/2004 - The voice of Health Centres users (2003-2005) - funded by the Health Quality Institute, Ministry of Health.
Assessment of Satisfaction with Private Health Care (2002) - funded by the Consumer Institute, Presidency of the Council of Ministers.
Main consulting and specialized services
Development of the Strategic Plan for the Coimbra University Hospital Centre (2019) / team member. Contract with the Coimbra University Hospital Centre.
Pharmacy Sector Study in Portugal (2006) / team member. Funded by the Order of Pharmacists.
Supervision of PhD Students
(ongoing) Hybrid management in public hospital governance: Physicians as managers
Management – Decision Aiding Science
(ongoing) Integrative Evaluation of Multidimensional Performance and Multicriteria Decision
Management – Decision Aiding Science
Contacts
Address
Faculdade de Economia
Universidade de Coimbra
Av. Dias da Silva, 165
3004-512
Portugal