CeBER
Centre for Business and Economics Research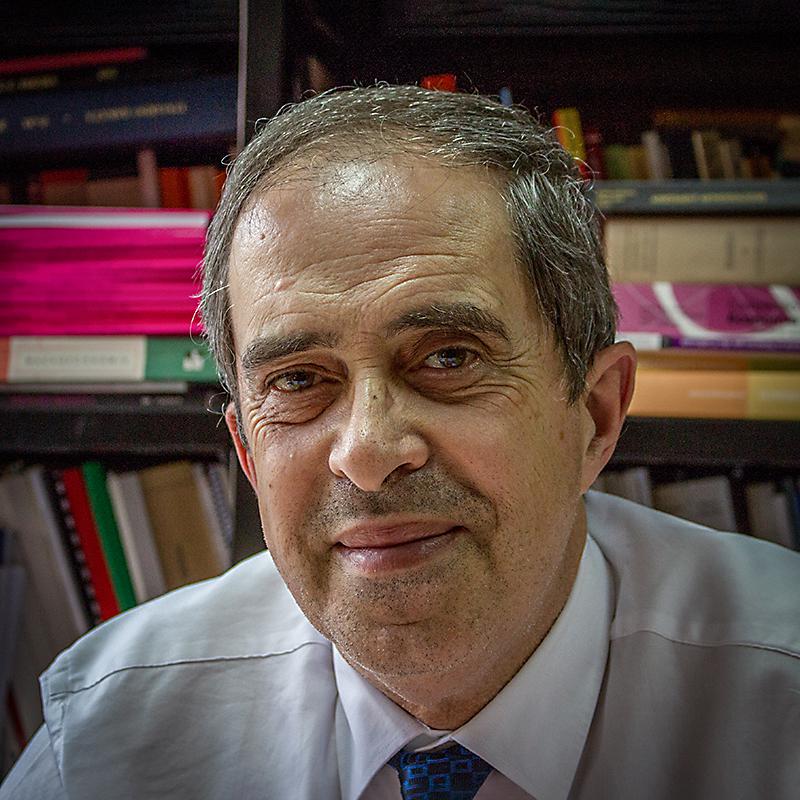 ---
Projects
EMSURE: "Energy and Mobility for Sustainable Regions" (CENTRO-07-0224-FEDER-002004)
DEMOSPIN: "Economically Sustainable DEMOgraphy: reverSing Decline in Peripheral regIoNs" (FCT-PTDC/CS-DEM/100530/2008)
OIKOMATRIX II "Avaliação do impacto socio-económico a nível regional de instrumentos legais de controlo das emissões de gases com efeito estufa" (POCTI/MGS/41874/2001)
OIKOMATRIX – "Avaliação do impacto socio-económico de instrumentos legais de controlo das emissões de gases com efeito de estufa" (POCTI/MGS/33592/1999)
Supervision of PhD Students
(2016) How commuting influences urban economies and the environment: a commuting satellite account applied to the Lisbon Metropolitan Area
Sustainable Energy Systems
(2013) Budgetary decentralization and sub-national public debt - an application to Portuguese municipalities
Economics
(2013) Dutch Disease in Macau: Theoretical Modeling, Empirical Diagnosis and Treatments
Business Management
Publications
(2017) Vertical fragmentation in Portuguese exports: A multi-regional input-output analysis.
Authors
(2017) Quem Exporta Verdadeiramente em Portugal? Reanalisando as Exportações Portuguesas por Recurso a um Modelo IO Regional.
Authors
(2017) Energy Efficiency Impacts: A Multiregional Application to Portugal.
Authors
(2019) Port wine value chain: from the Douro Valley to Oporto Cellars. British Food Journal, 121, 466-478.
Authors
(2019) Energy–Economy–Environment Interactions: A Comparative Analysis of Lisbon and Sao Paulo Metropolitan Areas. Journal of Environmental Assessment Policy and Management, 21, 1950002.
Authors
(2018) The opportunity costs of commuting: the value of a commuting satellite account framework with an example from Lisbon Metropolitan Area. Economic Systems Research, 30, 105-119.
Authors
(2017) Modeling commuting patterns in a multi-regional input--output framework: impacts of an `urban re-centralization' scenario. Journal of Geographical Systems, 19, 301-317.
Authors
(2017) Assessing an Agri-Food Development Strategy: a Bi-Regional Input–Output Model with Resource-Constrained Sector. European Review of Agricultural Economics, 44, 860-882.
Authors
(2016) Integration of a Regional Input-output Model With a Spatial Interaction Model For Localities. An Application to the Azores. Revista Portuguesa de Estudos Regionais, 42, 51-70.
Authors
(2019) Accounting for global migrant remittances flows. Economic Systems Research, 1-17.
Authors
(2015) Uma Estratégia de Expansão da agroindústria no Interior de Portugal: será esta suficiente?. Políticas Públicas, Economia e Sociedade. Contributos para a Definição de Pol\t́icas no Per\'d́o 2014-2020, (pp 287-312). Alcochete:
Authors
(2015) A bi-regional (rectangular) Input-Output model for Portugal: centro and rest of the country. Assessment Methodologies: energy, mobility and other real world application, Coimbra:
Authors
Contacts
Address
Faculdade de Economia
Universidade de Coimbra
Av. Dias da Silva, 165
3004-512
Portugal