CeBER
Centre for Business and Economics Research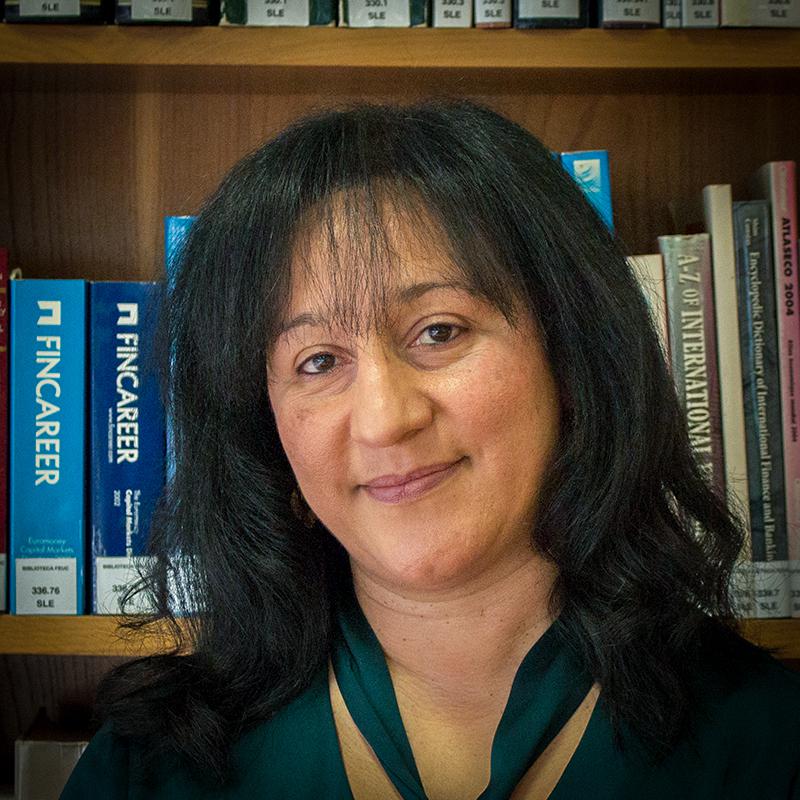 ---
Short bio
Isabel Cruz obtained a PhD in Management (Accounting specialty) since 2015 by ISCTE - University Institute of Lisbon (ISCTE-IUL); a degree in Accounting and Administration, a degree in Management Control, both by the Institute of Accounting and Administration of Coimbra (ISCAC), a degree in Organization and Management from the Faculty of Economics, University of Coimbra - FEUC (1994) and a Master degree in Corporate Finance by the same Faculty (1999). She is Assistant Professor of the Faculty of Economics, University of Coimbra (FEUC) Coordinator of the MSc in Accounting and Finance, Coordinator of Internships of the Master in Management and Departmental Coordinator for International Relations Office. She is a researcher at CeBER, Member of the Management Control Association, of the European Accounting Association, of the Order of Accountants Certificates and GRUDIS (Portuguese Research Network Accounting. She also is coauthor of several books, including Corporate Financial Management Manual (Coimbra Editor) and entrepreneurial and Innovative Practices in Public Institutions (Springer, 2016), as well as several articles in national and international conference proceedings with peer-reviewers.
Projects
Routes of New Public Management in EPE Hospital - Thesis designed especially for the degree of PHD in Management - Specialization in Accounting.
"Economic Feasibility Study of the New Children's Hospital" - FEUC teachers Group (2007).
Publications
(2019) Aplicações de Contabilidade Financeira - Enquadramento teórico e casos práticos. Coimbra: Almedina.
Authors
(2016) Manual de Gestão Financeira Empresarial. Lisboa: Escolar Editora.
Authors
(2018) Estudos em Memória de Ana Maria Rodrigues. Coimbra: Almedina, 469.
Authors
Contacts
Address
Faculdade de Economia
Universidade de Coimbra
Av. Dias da Silva, 165
3004-512
Portugal