CeBER Centre for Business and Economics Research - CeBER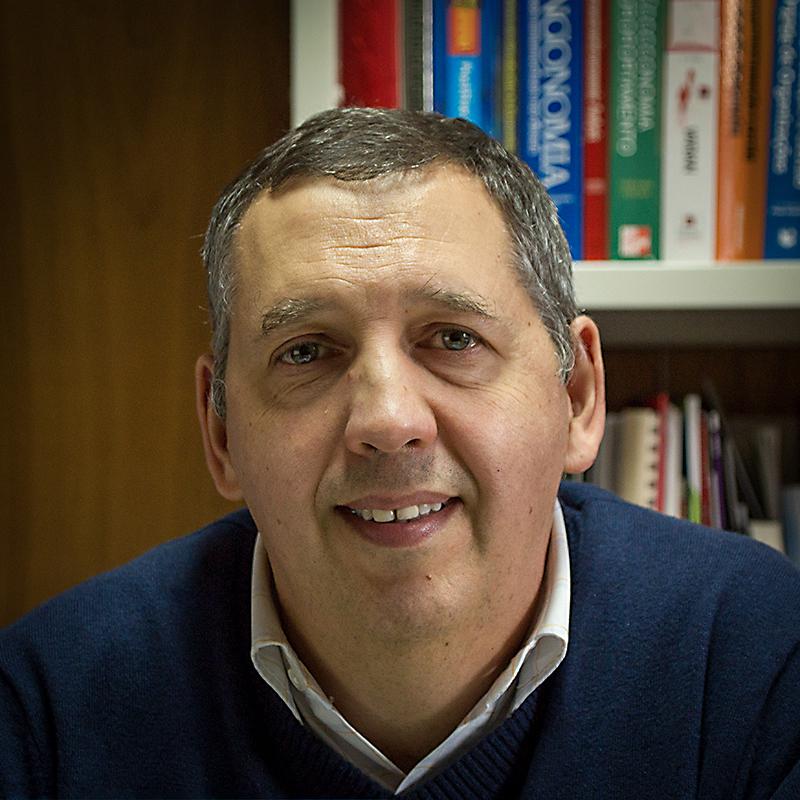 ---
Short bio
Luis Cruz holds a PhD in Environmental Social Sciences (Keele University, UK -2003), a Master in Financial Economics (1997) and a Degree in Economics (1993) by the Faculty of Economics, University of Coimbra (Portugal). He is Assistant Professor at the Faculty of Economics of the University of Coimbra (UC), and coordinates advanced educational programs within the Energy for Sustainability (EfS) Initiative of the UC, which include a Doctoral degree in association with the MIT-Portugal Program, as well as a Master's degree and a Specialization course offered within the University. His research interests include the modelling and analysis of environmental and socio-economic interactions, with a policy oriented focus. He has been author and reviewer of articles in peer-reviewed international journals (e.g.: Cities, Environmental Management, Journal of Forest Economics, Water Policy, Energy Policy, Sustainable Cities and Society, Utilities Policy, International Journal of Sustainability in Higher Education). He has been participating in a number of R&D national and EU-funded projects and contracts with the industry and he is also a researcher at the GEMF and CeBER R&D centers.
Projects
EMSURE - Energy and Mobility for Sustainable Regions (2013-2016). 
Parque Escolar – Energy Efficient Schools (3Es) (2012-2014) 
DEMOSPIN - Economically Sustainable DEMOgraphy: ReverSing Decline in Peripheral RegIoNs (2010-2013).
Technical Reports on the Economic and Financial Justification of the Tariffs for Water and Waste Services. 
Technical Reports with the integrated study of global economic impacts (using Cost-Benefit Analysis) associated with the construction of major road infrastructures (2008-2010).
Supervision of PhD Students
(2016) How commuting influences urban economies and the environment: a commuting satellite account applied to the Lisbon Metropolitan Area
Sustainable Energy Systems
(2013) The recreational use value of a national forest
Economics
Contacts
Address
Faculdade de Economia
Universidade de Coimbra
Av. Dias da Silva, 165
3004-512
Portugal