First Economy of Francesco Portugal Conference will be held online- 1st of July 2022
1 julho, 2022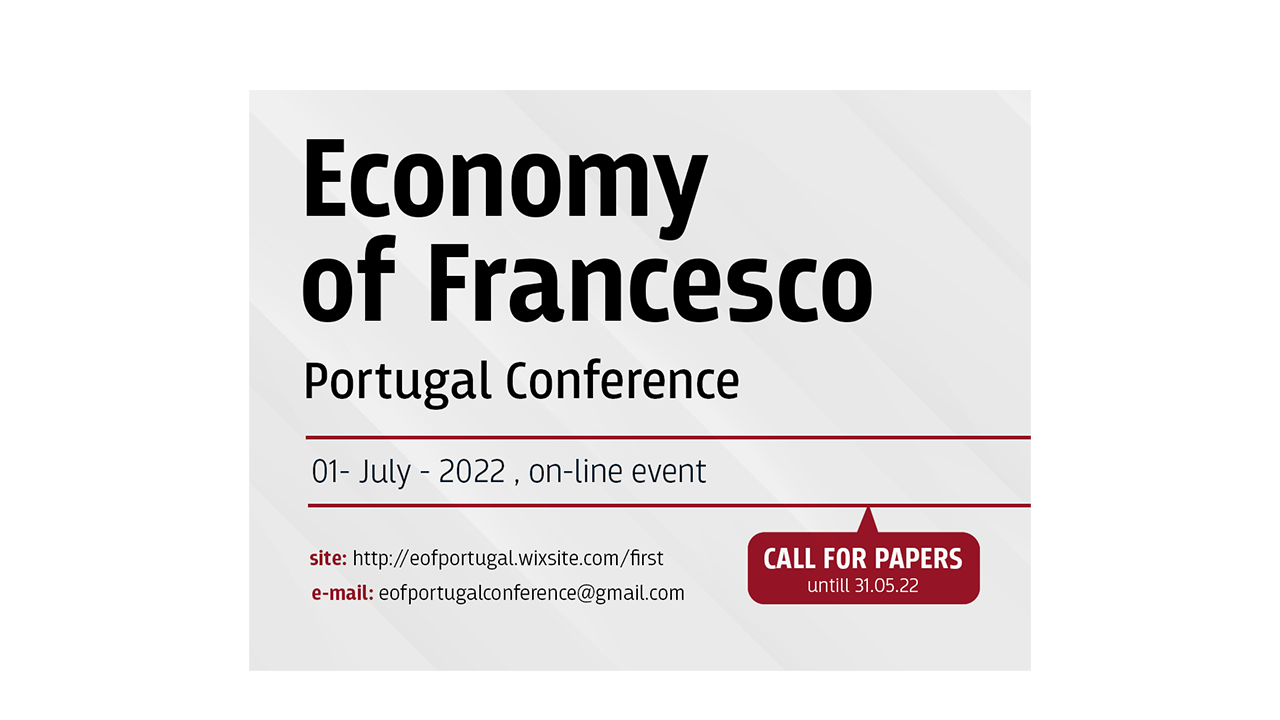 The First Economy of Francesco Portugal Conference (EoF Portugal) aims to welcome young and senior participants together in a vibrant, plural and open academic environment, by addressing new ways of re(thinking) Economy, as Pope Francis have challenged in May 2019.
All participants are invited to contribute to debate up to one or more of the 12 interdisciplinary research areas: Management and Gift; Finance and Humanity; Work and Care; Agriculture and Justice; Energy and Poverty; Business and Peace; Women for Economy; CO2 of inequalities; Vocation and Profit; Business in Transition; Life and Lifestyle and Policies for Happiness. It will be also a session that will address other interdisciplinary themes as a free theme.
This conference is a unique opportunity to young and senior researchers contribute for an economy "which makes people live and does not kill, includes and does not exclude, humanizes and does not dehumanized, takes care of creation and does not devasted it".
Save the dates:
The conference will be held online on the 1st of July 2022.
Submission of the papers-till 31st of May
We hope that you enjoy contributing to the conference and enriching debate and discussion within the different areas.
For further information please access on:
https://eofportugal.wixsite.com/first
CeBER and FEUC have joined with this initiative by promoting an open and plural debate towards a more critical paradigm of the Economy.