CeBER
Centre for Business and Economics Research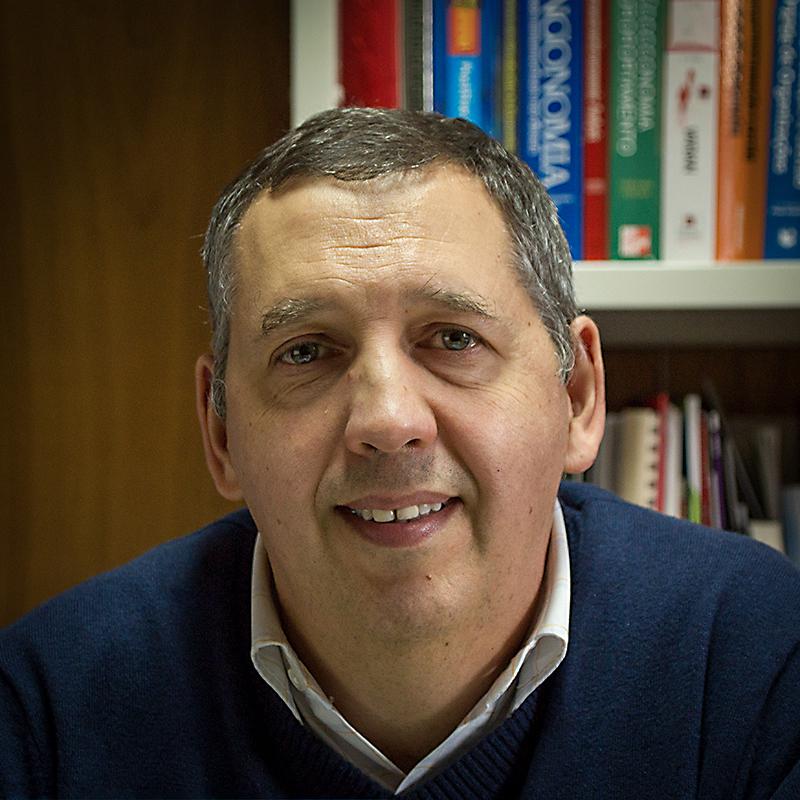 ---
Orientação de doutorandos
(2016) How commuting influences urban economies and the environment: a commuting satellite account applied to the Lisbon Metropolitan Area
Sistemas Sustentáveis de Energia
(2013) The recreational use value of a national forest
Economia
Publicações
(2017) Vertical fragmentation in Portuguese exports: A multi-regional input-output analysis.
Autores
(2017) Sustainable Tourism for the future: setting the research agenda.
Autores
(2017) Energy Efficiency Impacts: A Multiregional Application to Portugal.
Autores
(2018) Regulatory focus, consumer values, and pro-environmental behaviors.
Autores
(2019) Energy–Economy–Environment Interactions: A Comparative Analysis of Lisbon and Sao Paulo Metropolitan Areas. Journal of Environmental Assessment Policy and Management, 21, 1950002.
Autores
(2019) Port wine value chain: from the Douro Valley to Oporto Cellars. British Food Journal, 121, 466-478.
Autores
(2018) The opportunity costs of commuting: the value of a commuting satellite account framework with an example from Lisbon Metropolitan Area. Economic Systems Research, 30, 105-119.
Autores
(2017) Greening transportation and parking at University of Coimbra. International Journal of Sustainability in Higher Education, 18, 23-38.
Autores
(2017) Testing the transport energy-environmental Kuznets curve hypothesis in the EU27 countries. Energy Economics, 62, 257-269.
Autores
(2017) Modeling commuting patterns in a multi-regional input--output framework: impacts of an `urban re-centralization' scenario. Journal of Geographical Systems, 19, 301-317.
Autores
(2017) Affect and the adoption of pro-environmental behaviour: A structural model. Journal of Environmental Psychology, 54, 127-138.
Autores
(2017) Economic growth and environmental impacts: an analysis based on a composite index of environmental damage. Ecological Indicators, 76, 191-130.
Autores
(2017) Assessing an Agri-Food Development Strategy: a Bi-Regional Input–Output Model with Resource-Constrained Sector. European Review of Agricultural Economics, 44, 860-882.
Autores
(2016) Water affordability issues in developed countries – The relevance of micro approaches. Utilities Policy, 43, 117-123.
Autores
(2016) Non-market valuation of environmental goods in Portugal. Revista Portuguesa de Estudos Regionais, 41, 49-59.
Autores
(2016) Energy and CO2 intensity changes in the EU-27: decomposition into explanatory effects. Sustainable Cities and Society, 26, 486-495.
Autores
(2015) Affordability of water services in Portuguese municipalities. Revista Portuguesa de Estudos Regionais, 38, 37-46.
Autores
(2015) Uma Estratégia de Expansão da agroindústria no Interior de Portugal: será esta suficiente?. Políticas Públicas, Economia e Sociedade. Contributos para a Definição de Pol\t́icas no Per\'d́o 2014-2020, (pp 287-312). Alcochete:
Autores
(2015) A bi-regional (rectangular) Input-Output model for Portugal: centro and rest of the country. Assessment Methodologies: energy, mobility and other real world application, Coimbra:
Autores
(2016) Para uma análise dos Custos do Medo em Portugal. Violência e Armas de Fogo em Portugal, (pp 369-387). Coimbra:
Autores
(2017) Comportamentos ambientais da população de Estarreja. Indicadores de Desenvolvimento Sustentável: Instrumentos Estratégicos e Inovadores para Municípios Sustentáveis - O caso de Estarreja, (pp 239-257). Coimbra:
Autores
Contactos
Morada
Faculdade de Economia
Universidade de Coimbra
Av. Dias da Silva, 165
3004-512
Portugal
Telefone
Telefone
+351 239 790 581