OpenStreetMap Mapping Party
Date: 18th of June 2019, 14h -17h; Location: Department of Mathematics / Faculty of Sciences and Technology / University of Coimbra
8 june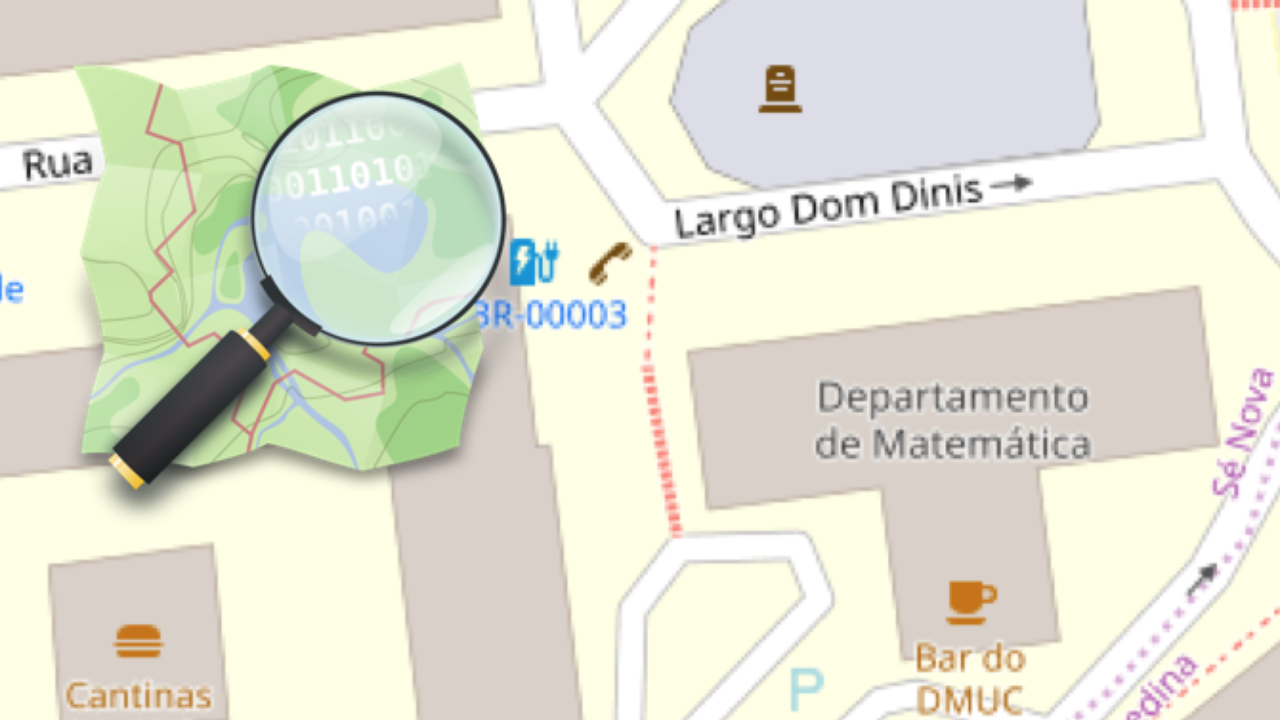 Location: Room 0.2 (Computation Laboratory – Level 0) - Department of Mathematics / Faculty of Sciences and Technology / University of Coimbra, Largo D. Dinis – Coimbra
Aim: Learn how to add good quality data to the OpenStreetMap collaborative project
Who can participate: Anyone interested in learning how to contribute to OpenStreetMap
Registration form (the participation is free) HERE
Context:
OpenStreetMap (OSM) (https://wiki.openstreetmap.org/ ) was created in 2004 and is the most successful mapping project created. It aims to create a free and open access map of the world with data created by citizens all over the world. There are more than 5 million users registered in OSM and 1 million contributors (December 2018). OSM includes data on a large variety of features, that include, for example, transportation networks (such as roads and railways), buildings, waterways, agricultural regions, natural features (such as forests or streams), a large diversity of amenities related to, for example, education, health or entertainment, among others. Citizens may use the list of tags suggested in the OSM features Wiki (https://wiki.openstreetmap.org/wiki/), or use their own tags.
A large diversity of OSM editors are available (https://wiki.openstreetmap.org/wiki/Editors), which have different levels of complexity and capabilities. A comparison of editors shows that they have different characteristics, pros and cons (https://wiki.openstreetmap.org/wiki/Comparison_of_editors). Several tools that identify errors and bugs in OSM data are also available. Users may also identify and tag possible errors and/or simply edit the map to make corrections.
Due to the large number of tools available to create, edit and monitor OSM data, it is becoming increasingly challenging for contributors to identify which tools to use for each task. On the other hand, the concepts related to spatial data quality are not clear to many contributors and users of OSM data, and therefore the errors that are most commonly considered are mostly mistakes and vandalism, in detriment of, for example, data consistency.
Mapping Party Organizers
• Participants at the Training School - Quality Control of OpenStreetMap Data

---
Organization of the Training School - Quality Control of OpenStreetMap Data
• Cidália Fonte, University of Coimbra / Institute for Systems Engineering and Computers at Coimbra, Coimbra, Portugal
• Maria Antonia Brovelli, Politechnico di Milano, Milan, Italy
• Peter Mooney, Maynooth University, Ireland
• Luca Delucchi, Fondazione Edmund Mach, S. Michele all'Adige, Italy
• Alberto Cardoso, University of Coimbra / Centre for Informatics and Systems, Coimbra, Portugal
• José Paulo Almeida, , University of Coimbra / Institute for Systems Engineering and Computers at Coimbra, Coimbra, Portugal