CeBER
Centre for Business and Economics Research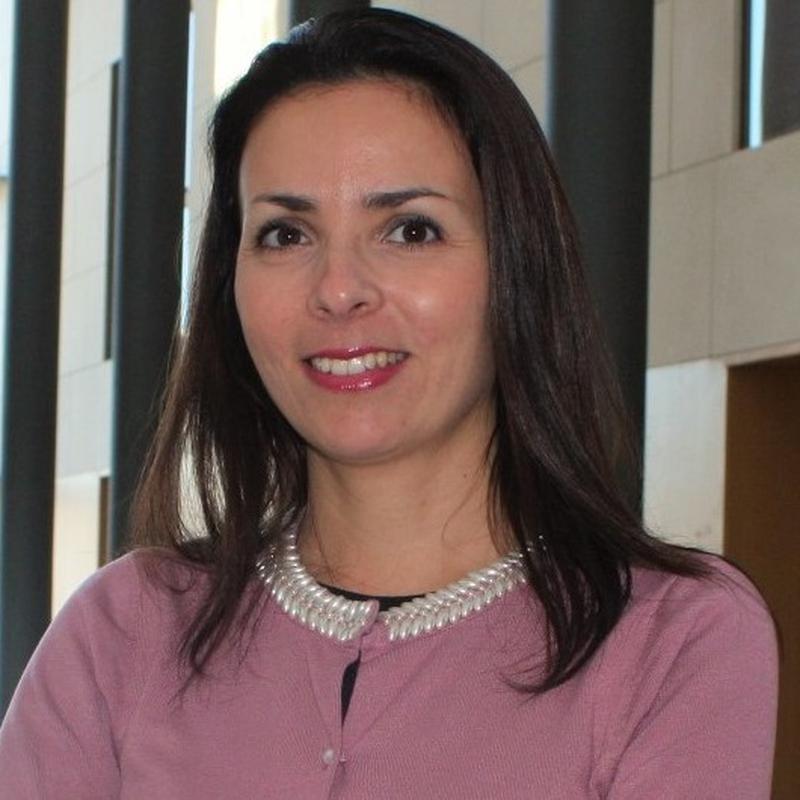 ---
Short bio
Isabel Cristina Dórdio Dimas has a degree (2003) and a PhD (2007) in Organizational Psychology from the University of Coimbra. Her PhD thesis is focused on conflict management in organizations. She is, currently, an Assistant Professor at The Faculty of Economics of University of Coimbra and a member of CeBER.
Her research interests are centered on Organizational Behavior and Human Resources Management. In particular, she has been studying team development and management, the processes related to leadership of people and teams, conflicts and negotiation in organizations, and, more recently, emotions management and the management of age in organizations.
Her publications include several papers published in national and international journals (e.g., Negotiation and Conflict Management Research, Team Performance Management, Computers and Human Behavior, The Learning Organization, Journal of Psychology, Journal of Work and Organizational Psychology), as well as national and international book chapters. She is also (co)author of a book on managing teams in organizations.
Projects
La Incidencia de los Subgrupos y las Competencias Emocionales en el Bienestar y el Rendimiento de los Equipos Virtuales. Entidade Financiadora: Ministerio de Economía y Competitividad. Referência: PSI2016-79351-P
From Theory to Action - ActYouth EU. Entidade Financiadora: Erasmus+. Referência: 2015-1-CY01-KA203-011881  
Projeto INCODE 2030 (prestação de serviços na área da avaliação de cursos superiores em organizados em Formato PBL-Problem-based Learning)
Supervision of PhD Students
(ongoing) The Impact of Corporate Social Responsibility on Employee´s Performance: The role of individual virtues and national cultural
Business Management
(ongoing) Intragroup conflict, sef-regulation, and creativity
Business Management
(ongoing) Envolvimento, desempenho e bem-estar individuais e de equipa em tempos de crise: uma análise à luz do modelo JD-R
Business Management
(ongoing) Os antecedentes da criatividade radical e incremental de colaboradores e equipas
Business Management
Publications
(2022) Guest editorial. The Learning Organization, 29, 1-5.
Authors
(2021) Maximizing Learning Through Cohesion: Contributions From a Nonlinear Approach. Small Group Research, 52, 162–188.
Authors
(2021) Building Innovative Teams: Exploring the Positive Contribute of Emotions Expression and Affective Commitment. Frontiers in Psychology, 12.
Authors
(2021) Comunicação interna em contexto de crise: Adaptação de um instrumento de avaliação. X Conferência Internacional de Investigação e Intervenção em RH.
Authors
(2020) On the mediating role of team psychological safety in the relationship between transformational leadership and team process improvement. In: da Silva, Patrícia Pereira, Jorge, Susana, Sá, Patrícia Moura e (Ed.), Emerging Topics in Management Studies, Coimbra: Imprensa da Universidade de Coimbra.
Authors
(2020) Grupos nas organizações: funcionamento e eficácia. In: Caetano, A, Neves, J. G., Ferreira, J.M. C (Ed.), Psicossociologia das Organizações, (pp 215- 250). Edições Sílabo.
Authors
(2020) The journey of team learning since "The Fifth Discipline". The Learning Organization, 27, 42-53.
Authors
(2020) How does the Leader's Centrality affect Team Performance Assessment? Testing the Role of Leader's Satisfaction. The Spanish Journal of Psychology, 23, e38.
Authors
(2020) PLS Visualization Using Biplots: An Application to Team Effectiveness. Lecture Notes in Computer Science (including subseries Lecture Notes in Artificial Intelligence and Lecture Notes in Bioinformatics). 214-230.
Authors
(2019) A Nonlinear Dynamical System Perspective on Team Learning: The Role of Team Culture and Social Cohesion. In: Gervasi, O. (Ed.), ICCSA 2019, Lecture Notes in Computer Science, Vol. 11621. 38-49. Springer.
Authors
(2018) A Cusp Catastrophe Model for Satisfaction, Conflict, and Conflict Management in Teams. ICCSA 2018: Computational Science and Its Applications – ICCSA 2018. 335-350. Springer.
Authors
(2017) A neural network model for team viability. ICCSA 2017: Computational Science and Its Applications Lecture Notes in Computer Science. 560-573.
Authors
(2016) A nonlinear multicriteria model for team effectiveness. In: Gervasi, O., Murgante, B., Misra, S., Rocha, A.M.A.C., Torre, C.M., Taniar, D., Apduhan, B.O., Stankova, E., Wang, S. (Ed.), Proceedings of the 16th International Conference on Computational Science and Its Applications, ICCSA 2016. 595-609. Springer International Publishing.
Authors