CeBER
Centre for Business and Economics Research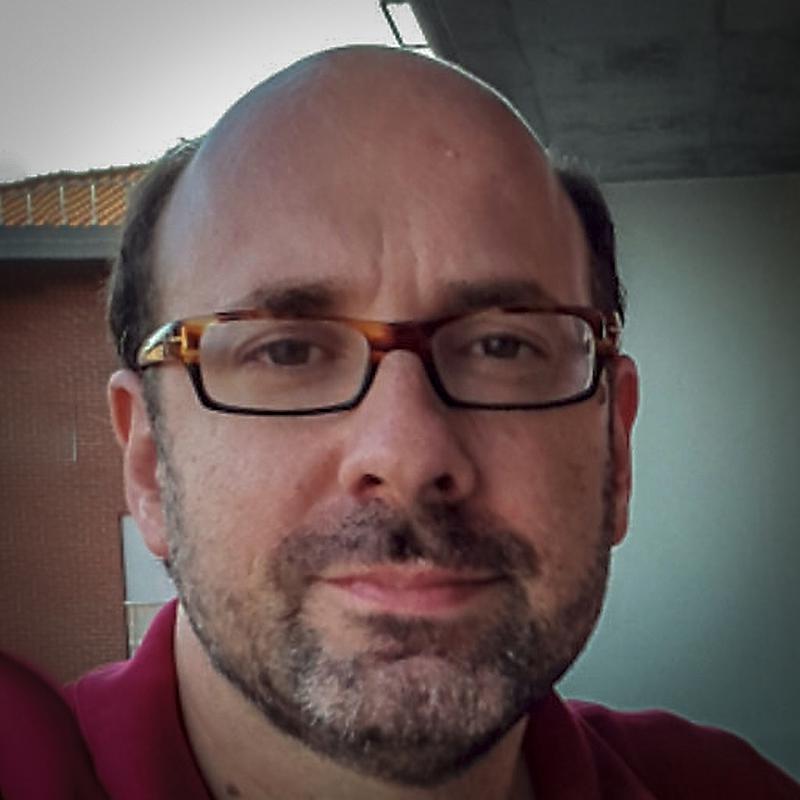 ---
Short bio
PEDRO A. CERQUEIRA is Assistant Professor at the Faculty of Economics of the University of Coimbra, Portugal and is affiliated to the CeBER ( Centre for Business and Economics Research – Coimbra). He holds a PhD in Economics (2007, European University Institute, Florence, Italy), an MSc in Monetary and Financial Economics (2000, ISEG, Technical University of Lisbon, Portugal) and a BSc in Economics (1996, University of Coimbra, Portugal). He was, also, a visiting scholar at the University of Massachusetts, Amherst, USA in 2013-2014. Since June 2016 is member of the INFER's board. His research interests include the Economics of European Integration, Business Cycles, Economic Growth and Energy Economics. He has published in several peer reviewed international journals, book chapters and proceedings of professional meetings, as well as, edited several books.
Supervision of PhD Students
(2020) Determinants of the performance of Brazilian banking institutions
Management – Decision Aiding Science
(2015) Software piracy in the European Union: a theoretical and empirical analysis
Economics
(ongoing) Transparency, Financial Condition and Financial Sustainability in Local Governments
Business Management
Projects
Centro Nacional de Cibersegurança
, 2021-2021
Publications
(2022) Municipal revenue over-budgeting: a dynamic analysis of its determinants. Local Government Studies, 1-32.
Authors
(2022) Decoupling efficiency from electricity intensity: An empirical assessment in the EU. Energy Policy, 169, 113171.
Authors
(2021) Assessing the linkages between recycling, renewable energy and sustainable development: evidence from the OECD countries. Environment, Development and Sustainability, in print.
Authors
(2021) Introduction to the INFER-2018 special issue on applied macroeconomic policies in open economies. Economic Modelling, 94, 430-432.
Authors
(2021) Renewable energy consumption and economic growth: a note reassessing panel data results. Environmental Science and Pollution Research, 28, 19511-19520.
Authors
(2021) Does waiting times decrease or increase operational costs in short and long-term? Evidence from Portuguese public hospitals. The European Journal of Health Economics, 22, 1195-1216.
Authors
(2020) Projeções de uma epidemia. In: Garrido, Alvaro, Costa, Hermes Augusto (Ed.), Um Vírus que nos (Re)une – Reflexões da FEUC, (pp 127-128). Vida Económica.
Authors
(2020) Electricity distribution incumbents' adaptation toward decarbonized and smarter grids: Evidence on the role market, regulatory, investment, and firm-level factors. Energy Policy, 142, 111477.
Authors
(2020) Fiscal Policy in Europe: An Introduction. Comparative Economic Studies, 62, 355-357.
Authors
(2019) The Interconnections between Renewable Energy, Economic Development and Environmental Pollution: A Simultaneous Equation System Approach. The Energy Journal, 40.
Authors
(2018) The Impact of Expectations, Match Importance, and Results in the Stock Prices of European Football Teams. Journal of Sports Economics, 19, 230-278.
Authors
(2018) Determinants of worldwide software piracy losses. Technological and Economic Development of Economy, 24, 48-66.
Authors
(2018) What can eastern European countries learn from the Slovak economy? A twin deficit growth approach. Journal of Economic Policy Reform, 21, 301-318.
Authors
(2018) Perspectives on Financial, Monetary, and Economic Developments in Eastern Europe. Eastern European Economics, 56, 329-333.
Authors
(2018) Determinants of renewable energy growth in Sub-Saharan Africa: Evidence from panel ARDL. Energy, 156, 45-54.
Authors
(2017) Growth adjustments through nonprice competitiveness and productivity. A cumulative causation approach. Proceedings of 24th APDR Congress on Intellectual Capital and Regional Development: New Landscapes and Challenges for Planning the Space. 697.
Authors
(2017) Assessing the determinants of household electricity prices in the EU: a system-GMM panel data approach. Renewable and Sustainable Energy Reviews, 73, 1131-1137.
Authors
(2016) Market Splitting and the Swedish electricity market. Proceedings of the 13th International Conference on the European Energy Market (EEM).
Authors
(2016) It is windy in Denmark: does market integration suffer?. Energy, 115, 1385-1399.
Authors
(2015) It is windy in Denmark: does market integration suffer?. 2nd International Conference on Energy and Environment: bringing together Engineering and Economics.
Authors
(2015) Wind generation influence on market splitting: The Iberian spot electricity market. 12th International Conference on the European Energy Market (EEM). 1-5. IEEE.
Authors
(2015) Causes of the Decline of Economic Growth in Italy with Special Reference to the Post-Euro Period. A Balance-of-Payments Approach. Review of Keynesian Economics, 3, 491-516.
Authors
(2015) A survey on software piracy empirical literature: Stylized facts and theory. Information Economics and Policy, 32, 29-37.
Authors
(2015) Evaluating the market splitting determinants: evidence from the Iberian spot electricity prices. Energy Policy, 85, 218-234.
Authors
Contacts
Address
Faculdade de Economia
Universidade de Coimbra
Av. Dias da Silva, 165
3004-512
Portugal