CeBER
Centre for Business and Economics Research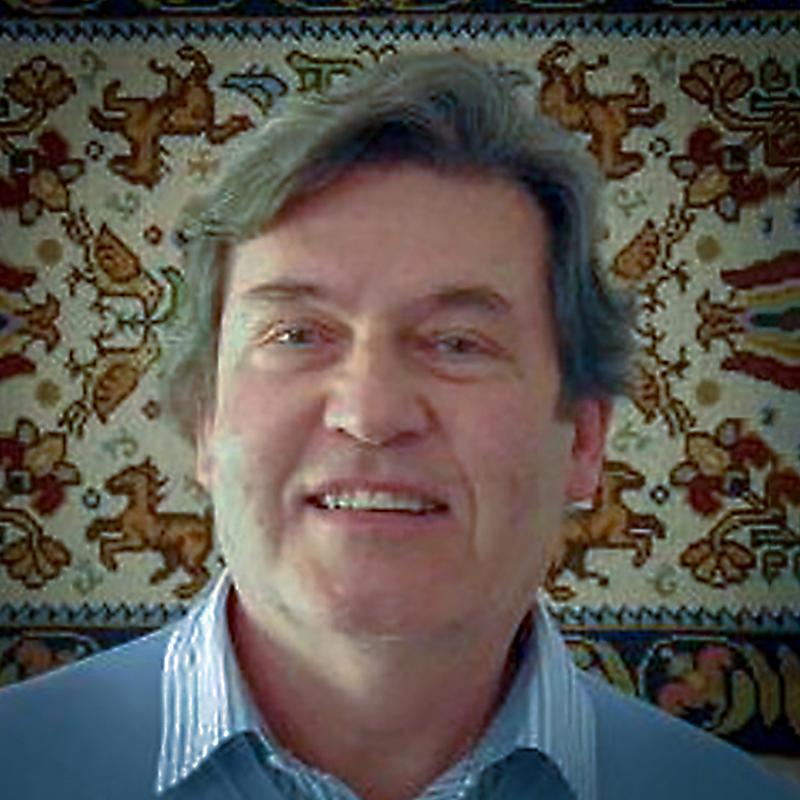 ---
Short bio
Elias Soukiazis obtained a first degree in Economics at the University of Macedonia, Thessaloniki, Greece, in 1977, a Master degree in Economics at the University of London (Birkbeck College) in 1979 and Ph.D. in Economics at the University of Kent (Canterbury) U.K. in 1995. He holds a Habilitation degree in Mathematics and Econometric Models from FEUC obtained in 2008. He is currently Assistant Professor with accreditation, researcher of CeBER and honorary Board member of INFER (International Network for Economic Research). He held temporary invited positions at the University of Kent U.K. and in Bratislava Economic University (Slovak Republic) His publications include several dozens of articles in peer-reviewed international journals (Economic Modeling, Journal of Post-Keynesian Economics, Review of Keynesian Economics, Journal of Policy Modeling, Journal of International Trade and Economic Development, Review of Development Economics, Tourism Economics, International Journal of Financial Management, Social Indicators Research, International Journal of Public Policy, among others) as well as publications in special issues of scientific journals and chapters in books. He is co-Editor of the books: Models of Balance of Payments Constrained Growth. History, Theory and Empirical Evidence, Palgrave Macmillan; Integration and Globalization: Challenges for Developed and Developing Countries, Edward Elgar; 
Perspectives on Integration and Globalization, LIT.
Supervision of PhD Students
(ongoing) Success factors for an initial coin offering
Business Management
(2016) Entrepreneurship at country level and company level: the role of intrapreneurship in the internationalization of Portuguese companies
Business Management
(2013) The Interrelations Between Health, Human Capital and Economic Growth. Empirical Evidence From The OECD Countries and Portugal
Economics
(2020) Factors constraining the development level of Guinea-Bissau
Business Management
(ongoing) Analysis of the interconnections between Foreign Direct Investment and entrepreneurship
Business Management
Publications
(2021) Assessing the linkages between recycling, renewable energy and sustainable development: evidence from the OECD countries. Environment, Development and Sustainability, in print.
Authors
(2020) The determinants of waste generation and recycling performance across the Portuguese municipalities – A simultaneous equation approach. Waste Management, 114, 321-330.
Authors
(2020) Factors Explaining Life Expectancy at Age 65: A Panel Data Approach Applied to European Union Countries. Social Indicators Research, 150, 265-288.
Authors
(2020) Entrepreneurship in secondary and tertiary sectors : The same determinants?. Cogent Business & Management, 7, 1748790.
Authors
(2019) The Determinants of Entrepreneurship at the Country Level: A Panel Data Approach. Entrepreneurship Research Journal, 9.
Authors
(2019) The Interconnections between Renewable Energy, Economic Development and Environmental Pollution: A Simultaneous Equation System Approach. The Energy Journal, 40.
Authors
(2018) What can eastern European countries learn from the Slovak economy? A twin deficit growth approach. Journal of Economic Policy Reform, 21, 301-318.
Authors
(2018) Skill premium in Portuguese manufacturing industries. Applied Economics Letters, 25, 1015-1018.
Authors
(2018) European integration in the aftermath of the debt crisis. Journal of Economic Policy Reform, 21, 257-259.
Authors
(2018) The Greek economy under the twin-deficit pressure: a demand orientated growth approach. International Review of Applied Economics, 32, 215-236.
Authors
(2017) Determinants of longevity in European countries: a panel data approach. Intellectual capital and regional development. 24th APDR Congress, UBI.
Authors
(2017) Growth adjustments through nonprice competitiveness and productivity. A cumulative causation approach. Proceedings of 24th APDR Congress on Intellectual Capital and Regional Development: New Landscapes and Challenges for Planning the Space. 697.
Authors
(2017) Economies to scale and the importance of human capital in the moulds industry in Portugal: a micro panel data approach. 24th APDR Congress, UBI.
Authors
(2017) Are the Transition Economies Balance-of-Payments Constrained? An Aggregate and Multisector Approach Applied to Central and Eastern Europe. Eastern European Economics, 55, 453-476.
Authors
(2016) The Links between the Companies' Market Price Quality and That of its Management and Business Quality: A System Panel Data Approach. International Journal of Financial Management, 6, 28-38.
Authors
(2015) Causes of the Decline of Economic Growth in Italy with Special Reference to the Post-Euro Period. A Balance-of-Payments Approach. Review of Keynesian Economics, 3, 491-516.
Authors
(2015) Determinants of Entrepreneurship: An Empirical Approach. Journal of Global Economics, Managements and Business Research, 3, 177-188.
Authors
(2015) The Structure of Subjective Well-Being and Its Determinants: A Micro-Data Study for Portugal. Social Indicators Research, 126, 1375-1399.
Authors
Contacts
Address
Faculdade de Economia
Universidade de Coimbra
Av. Dias da Silva, 165
3004-512
Portugal